Winchester Enviro-Tech® Pest Services: Protecting Your World, Preserving Our Planet
Pest Control in Winchester, VA
The Most Trusted Pest Control & Exterminator Company
At Enviro-Tech® Pest Services, we understand that protecting your family is your top priority, and we want you to know it is ours as well. Since opening our doors in 1985, our team has been committed to offering the most reliable, affordable pest control services in Winchester, VA. We have encountered and resolved every kind of infestation imaginable and guarantee we have a solution for yours. Using the highest quality tools and technology, our team can flush infestations from your property and prevent future invasions from taking place.
Our Pest and Wildlife Control Services in Winchester Include:
---
We offer residential, commercial, real estate, community treatment, and heat treatment services. Take a look at our customer reviews and see why we are the most trusted pest control and exterminating company in all of Winchester, VA, and beyond!
---
Call (800) 836-3089 or contact us online to request an initial quote for pest control services in Winchester, VA.
---
Winchester Mosquito Control
Did you know that mosquitoes are known to carry a number of diseases that are dangerous to humankind? If you have a mosquito infestation in your home or business, it is important to contact a mosquito control company as soon as possible to get the situation inspected and properly taken care of. Eliminating mosquitoes from your property is important for ensuring the safety of you, your loved ones, your employees, and your customers.
What Diseases Are Carried and Transmitted by Mosquitos?
---
Malaria
Chagas Disease
St. Louis Encephalitis (SLE)
Yellow Fever
Zika Virus
Chikungunya Fever (CHIK)
Dengue Fever
Eastern Equine Encephalitis
West Nile Virus
Rift Valley Fever (RVF)
Are you looking for professional mosquito control services for your commercial or residential property in Winchester? At Enviro-Tech® Pest Services, you can rest assured that our mosquito exterminators will eliminate the root of the problem, and will work tirelessly to ensure that your home or business is mosquito-free.
What Are the Benefits of Hiring Pest Control Professionals?
Are you considering tackling your infestation on your own? We would advise against that. Handling pest infestations is serious work. Many infestations create incredibly unhealthy living environments, put humans and pets at risk of contracting illnesses, and are very difficult to eliminate. Over-the-counter products are often chock-full of harsh chemicals that are not only frequently ineffective but also dangerous when mishandled.
Instead of putting yourself in danger of an ineffective solution, you need to hire pest control professionals. At Enviro-Tech® Pest Services, our Winchester pest control experts are here to take care of your pest problems once and for all. We are skilled in locating, identifying, and treating all kinds of pests without causing more damage to your home or business or putting you or your loved ones at risk. We also back our services with a 100% satisfaction guarantee, so you can rest easy knowing we will get the job done right.
How Do You Know if You Have an Infestation?
Pests are experts at avoiding human interaction, which means that it is pretty unlikely you will encounter many of them during an infestation. However, that doesn't make identifying an infestation impossible. Pests will leave behind plenty of clues that you can look out for.
Common Signs of an Infestation Include:
---
Foul odors: Pests—including rodents, cockroaches, and bed bugs—are very unclean. They will bring trash into your home or business, urinate everywhere, and leave behind droppings everywhere they go. All of this will create a very strong, foul smell in your home or business.
Droppings: Droppings in your cabinets, underneath sinks, behind the toilet, in the attic, in the basement, or anywhere else in your home or business are a sure sign of an infestation.
Property damage: Whether their purpose is to feed or gather materials for nests, pests will gnaw on wiring, house plants, books, plastic, insulation, wooden beams, furniture, carpeting, walls, curtains, and more. Finding unexplained gnaw marks or holes on your property is a good indication that you've got an infestation.
Odd sounds: Pests are good at avoiding you, but that doesn't mean they're good at being quiet. You might hear chirping, squeaking, tapping, scurrying, or hissing sounds coming from in the attic, behind the walls, or in the basement.
If you suspect a possible infestation, you should bring in Enviro-Tech® Pest Services right away. Our Winchester exterminators are here to protect your property against pests of all kinds.​​
What Should I Do After a Pest Control Service?
As many pest control technicians will tell you, there are some recommended actions you can take after a treatment to help its effectiveness.
How to Prevent Future Pests:
---
Clean up food and perishables to remove pest attractions.
Plug up holes, cracks and leaks identified by your pest control specialist.
After the recommended wait period, recheck problem areas for new activity.
Avoid mopping and deep cleaning treated areas.
Give the product a chance to work.
Stay in touch with your professional pest management specialist.
Remember, a true professional will help you through the process of managing your pests. This will help ensure your pest treatment is as effective as it can be. Our Winchester, VA pest control team is always ready to our community. If you need professional termite and pest control services, look no further than Enviro-Tech® Pest Services. The safe choice for bug extermination near you!
Eco-Friendly Services
In addition to protecting your home or business, family, and beloved pets, our team is passionate about protecting the environment. As one of the first-ever pest control companies to offer environmentally sensitive services, our team is always searching for newer and better ways to protect your home or business and family against pests using the lowest-risk solutions. From using naturally derived products to minimizing our use of pesticides to driving hybrid and electric vehicles to constantly researching and implementing eco-friendly practices, our Winchester pest removal team always goes the extra mile to provide the best service possible.
We complete every service with your health, safety, and well-being in mind.
Call (800) 836-3089 to schedule residential or commercial exterminator in Winchester VA.
Suggested Reading: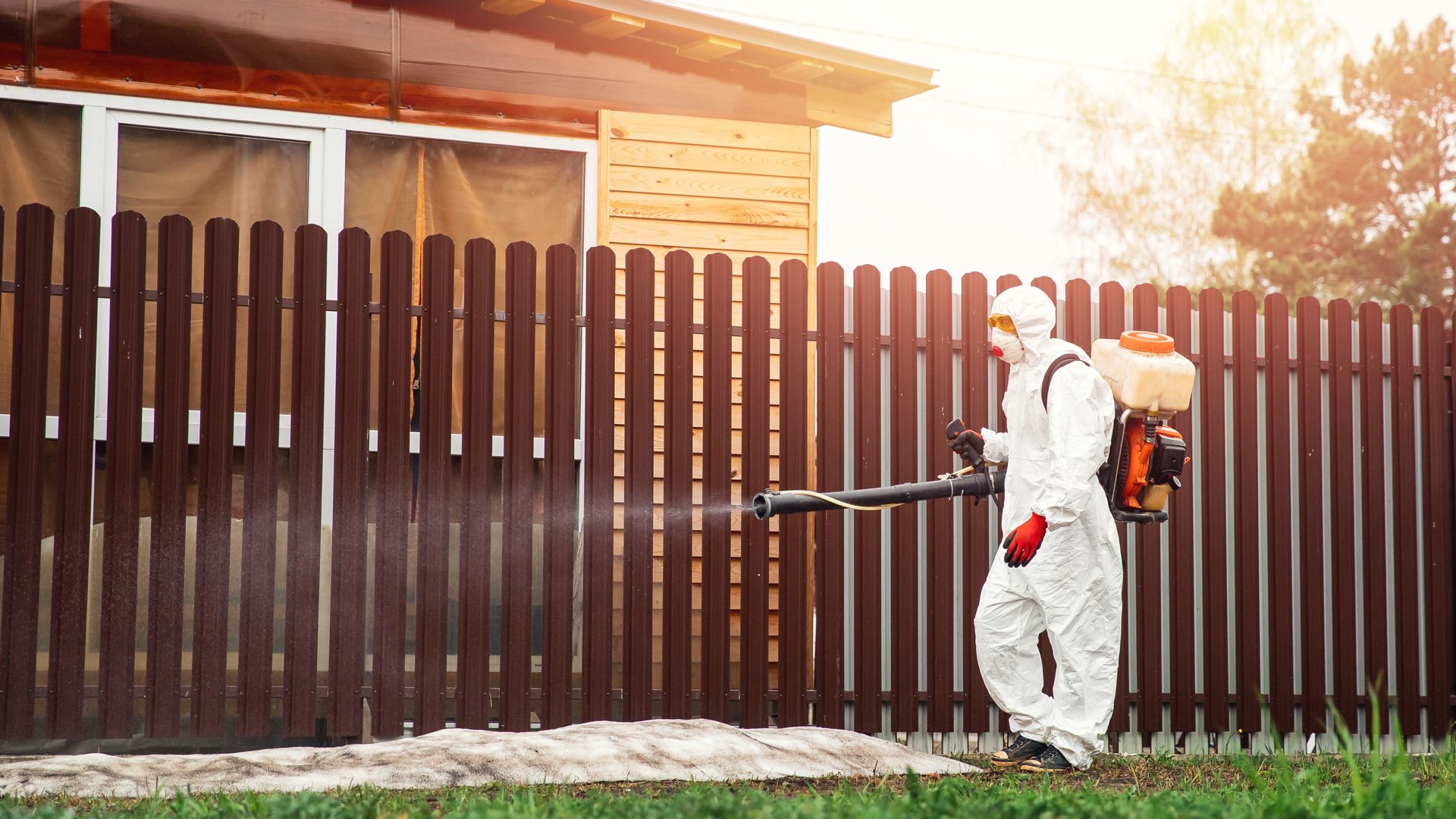 Enviro-Care Progam

Vector Guard Program

Our Enviro-Tech® Guarantee

Own an Enviro-Tech® Franchise