Fleas & Ticks Enviro-Tech® Pest Services: Protecting Your World, Preserving Our Planet
Are Fleas & Ticks Dangerous?
Not only can a flea or tick problem be a nuisance but it can also be a serious health and safety risk. Both humans and pets alike are in danger of contracting illnesses through the bites of fleas and ticks. Common symptoms of flea- and tick-borne illnesses include rashes, headaches, nausea, vomiting, joint stiffness or pain, weakness, muscle pain, fevers, loss of appetite, cough, and stomach pain. If you or someone you love is experiencing any of these symptoms after coming into contact with fleas or ticks, you need to see medical assistance right away.
Tick-Borne Illnesses
In the United States, some ticks are known to carry pathogens that can cause human diseases upon transmission. When infected ticks feed on humans, they transmit these pathogens into their bloodstreams.
Diseases transmitted by ticks include:
Rocky Mountain Spotted Fever
Ehrlichiosis
Tularemia
Babesiosis
Anaplasmosis
Bourbon virus
Colorado tick fever
Lyme disease
Ticks are most commonly known for transmitting Lyme disease, which can be incredibly dangerous. Depending on how long it takes to form the correct diagnosis, Lyme disease effects can range from mild to lifelong and debilitating. Early treatment for Lyme disease is critical.
Flea-Borne Illnesses
Like ticks, some fleas carry pathogens that can cause human diseases. These pathogens are transmitted to humans through the bite of a flea.
Some of the most common flea-borne diseases include:
Plague
Flea-borne typhus
Cat scratch disease
Fleas can also carry and transmit parasites that cause tapeworms to both humans and pets.
How to Prevent Fleas & Ticks
Of course, the best way to avoid experiencing flea and tick problems is to prevent fleas and ticks. To help protect your animals, you should take them to the vet and place them on flea and tick prevention programs. You should also regularly inspect your pets for fleas and ticks so you can be sure any infestation is taken care of early on.
To protect yourself, regularly inspect your body for ticks or signs of flea bites. Make sure to vacuum your home or business frequently, keep your lawn trimmed, apply insect repellent when going outdoors, clear weeds out of your yard, wash your bedding often, and remove leaf litter. Keeping things neat and tidy is a great way to keep ticks and fleas away and be able to recognize an infestation earlier on.
Learn more about our flea and tick control programs by calling (800) 836-3089 or sending us a message online.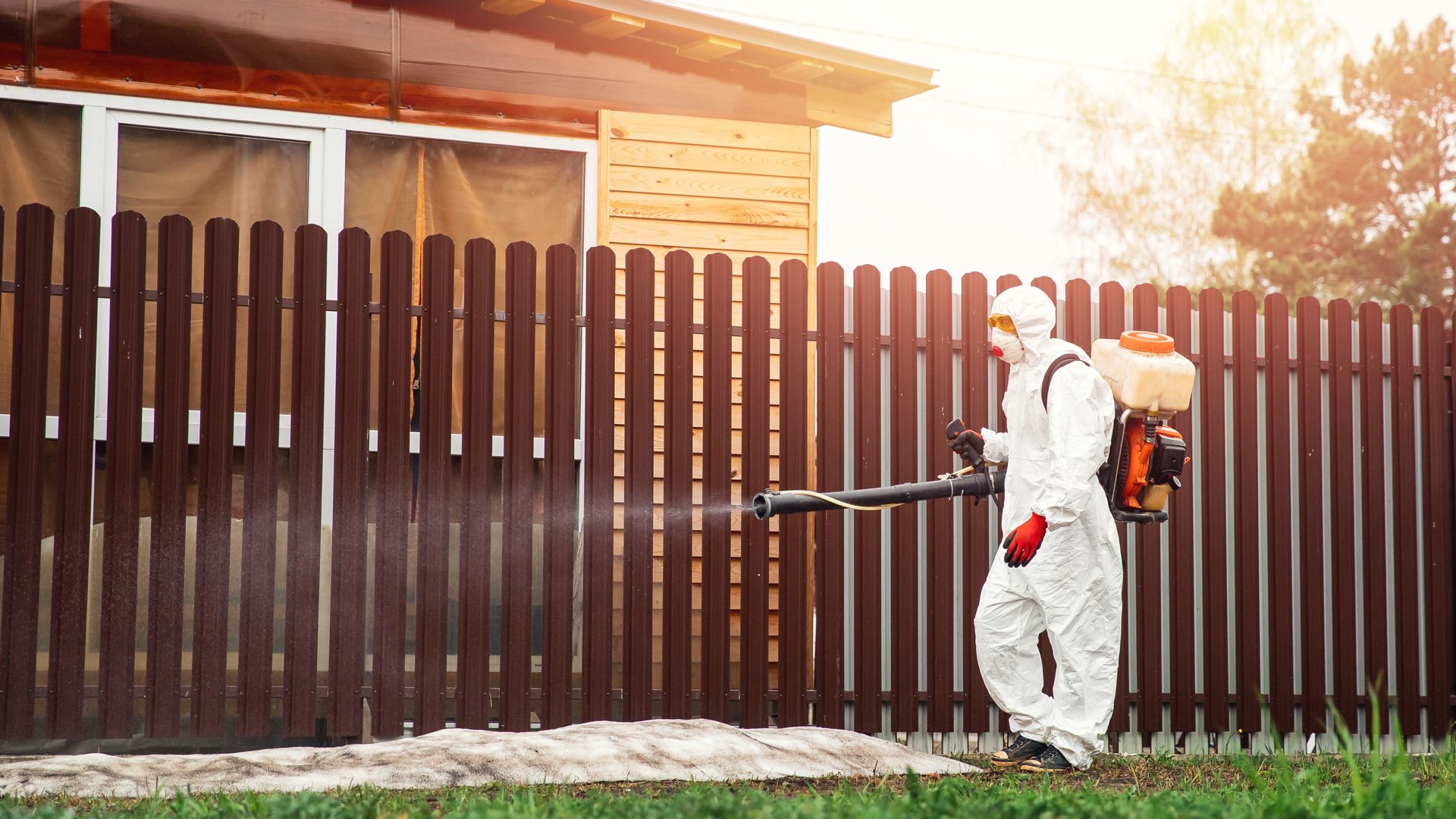 Enviro-Care Progam

Vector Guard Program

Our Enviro-Tech® Guarantee

Own an Enviro-Tech® Franchise