Mosquitoes Enviro-Tech® Pest Services: Protecting Your World, Preserving Our Planet
How to Avoid Mosquito Bites
We've all experienced the discomfort of a mosquito bite and most of us would like to avoid them at all costs. Luckily, there are a few things you can do to minimize your chances of being bitten by a mosquito.
To avoid mosquito bites, you should:
Avoid going outside at dawn and dusk as these are the most popular mosquito breeding times
Wear light-colored pants, thick socks, close-toed shoes, and long-sleeved shirts to limit your exposure
Apply mosquito repellents
Remove standing water sources from your yard (birdbaths, buckets, etc.)
Avoid wearing floral fragrances and perfumes
Schedule professional mosquito control
Bringing in a team of training mosquito control professionals is the best way to protect yourself against an infestation. Trained professionals know exactly which areas to focus their treatment on to deliver noticeable results.
Are Mosquitoes Dangerous?
While not all mosquito bites are dangerous, they have the potential to be. Worldwide, mosquitoes are known to carry and transmit mosquito-borne illnesses caused by bacteria, viruses, and parasites to 700 million people each year.
Some of the most common diseases transmitted by mosquito bites include:
Zika virus
West Nile virus
Dengue fever
Malaria
Chikungunya virus
Yellow fever
Encephalitis
Mosquito-borne illnesses range from mild to deadly, which makes paying attention to your symptoms very important. If you are experiencing any symptoms of a mosquito-borne illness (such as fever, headache, rash, joint pain, vomiting, diarrhea, or muscle pain) it is recommended that you seek medical assistance right away.
Our VectorGuardTM Program
Mosquitoes are one of the most irritating pests and they can also be incredibly difficult to get rid of. Luckily, Enviro-Tech® Pest Services is backed by 35+ years of service experience and has what it takes to protect your home or business from them. We have developed a thorough mosquito process that targets the source of an infestation and protects you and your loved ones from mosquito-borne illnesses and bites. Thanks to our VectorGuardTM program, you can say goodbye to these biting, bloodsucking pests and hello to a more enjoyable yard!
Our VectorGuardTM treatment process involves:
Product application in nesting and landing sites
Larvicide disbursement in stagnant water
Moisture control and remediation
And, because it is nearly impossible to eliminate all mosquitoes from an area, our team also uses mosquito inhibitors. These inhibitors block mosquitoes' olfactory receptors so that they cannot locate you. That means no more red, itchy mosquito bites!
For professional mosquito control, call (800) 836-3089 or contact us online.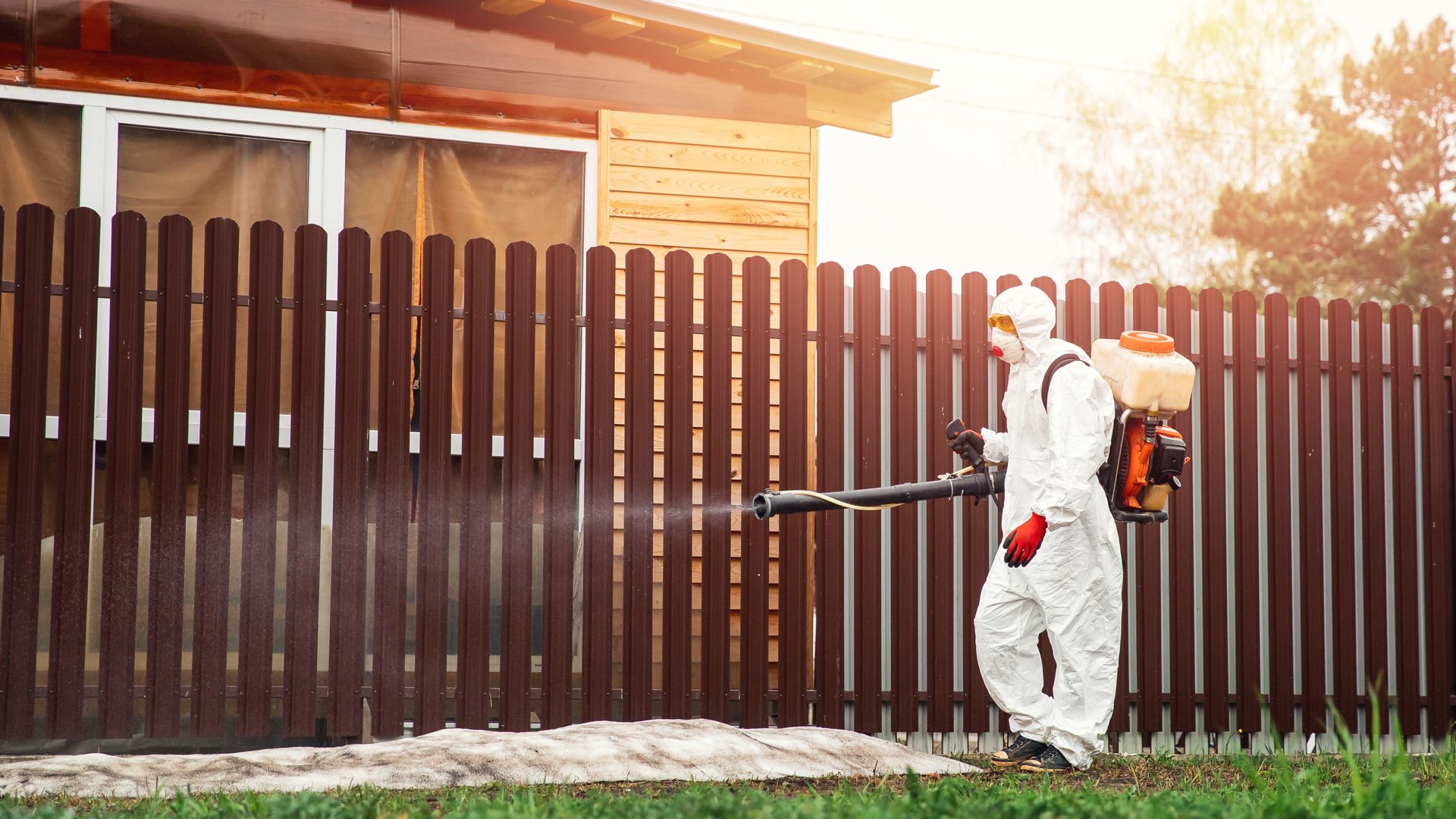 Enviro-Care Progam

Vector Guard Program

Our Enviro-Tech® Guarantee

Own an Enviro-Tech® Franchise