Groundhogs Enviro-Tech® Pest Services: Protecting Your World, Preserving Our Planet
What Attracts Groundhogs?
Groundhogs hibernate during winter, which means they are on a constant hunt for food with which to gorge themselves during the spring and summer months. They will typically enter a crop field, farm, meadow, pasture, or backyard in search of an adequate food supply. An area that doesn't meet their food needs will be uninteresting to them. While they sometimes will resort to eating insects (like snails, grubs, and grasshoppers) and worms, groundhogs are primarily herbivores.
They prefer to feed on:
Tree bark
Twigs
Fruits such as berries and apples
Vegetables such as lettuce, carrots, and corn
Grasses
Plants such as clover, alfalfa, and dandelions
Because they like to eat fruits, vegetables, and grasses, backyard gardens and farms are ideal stomping grounds for these rodents.
What Damage Do Groundhogs Cause?
In a very short amount of time, groundhogs can cause a lot of damage to a yard or landscape.
Groundhogs dig burrows into the ground where they can protect themselves against predators, hibernate during the winter, and breed. These tunnels can often extend as far as 5 feet deep into the ground and be as wide as 65 feet. Naturally, these burrows are the main source of damage caused by groundhogs. They can destroy the plant, tree, and grass root systems in the ground, create giant mounds of dirt, and even compromise the integrity of nearby structures.
Additionally, because groundhogs eat as much as a third of their body weight in food each day, it is common for plants, shrubs, and fruit and vegetable gardens to be destroyed by them.
How to Get Rid of Groundhogs
Once they make it onto your property, groundhogs can be very difficult to get rid of. Homeowners can try building fences or sprinkling black pepper around the perimeter of their yards, placing soiled cat litter in groundhog holes, or removing woodpiles from the yard, but bringing in a professional groundhog control team is always the best solution. Humanely trapping and removing groundhogs is often the only effective solution and should always be handled by trained specialists such as those at Enviro-Tech® Pest Services. Our qualified experts know how to locate groundhogs and remove them from a property without causing more damage or putting others at risk.
Groundhog Control
Say Goodbye to Your Groundhog Problems!
Woodchucks, or groundhogs, are known to cause extensive property damage and can be extremely difficult to get rid of. If you've got a groundhog problem, don't worry. Enviro-Tech® Pest Services is here to help you take back control of your property. Since opening our doors in 1985, our highly trained wildlife control experts have protected thousands of homes and businesses from groundhogs. We know how to safely and effectively remove them from your yard or landscape without putting you, your loved ones, or your pets at risk.
Our team is so confident in our ability to handle your groundhog problem correctly, that we back our services with a 100% satisfaction guarantee. If you are ever unhappy with the results of our service, we will repeat the treatment at absolutely no charge to you!
To learn more about our groundhog control services, call (800) 836-3089.
At Enviro-Tech® Pest Services, our team is passionate about not only protecting your home or business but also the environment. In our 35+ years of service, we have always been on the hunt for newer and better ways to treat wildlife and pest infestations without risking the health of non-targets such as humans, pets, and properties. Each member of our team is trained in Integrated Pest Management (IPM), which enables us to identify, manage, and reduce the risks of pest management tools and strategies. From reducing our usage of harsh chemicals to driving a hybrid and electric fleet of service vehicles to making non-chemical treatments our first line of defense, our team does what it takes to eliminate your wildlife problem safely and effectively.
When you want your groundhog infestation handled the right way, turn to Enviro-Tech® Pest Services.
Call (800) 836-3089 or contact us online to request a free quote.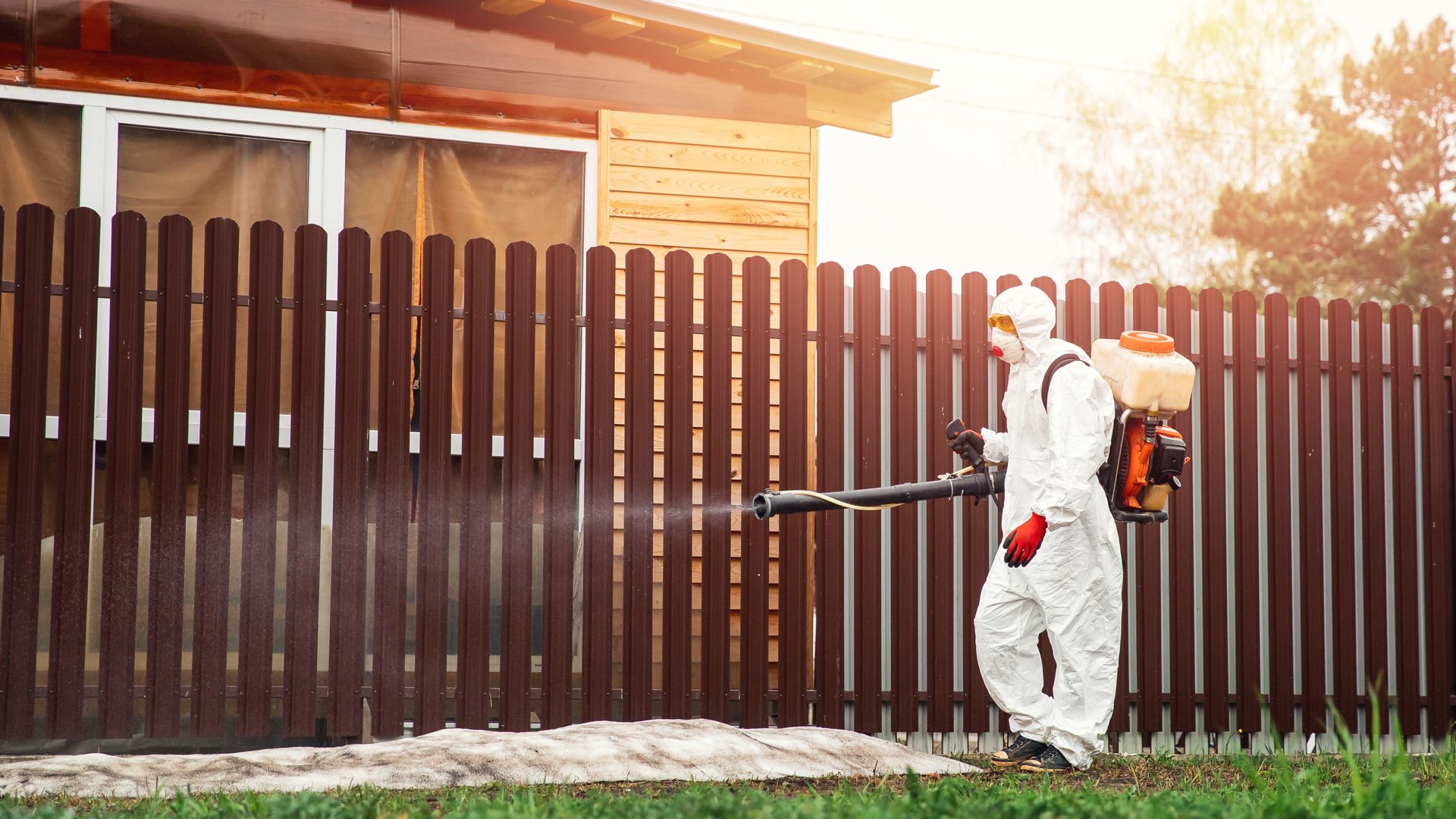 Enviro-Care Progam

Vector Guard Program

Our Enviro-Tech® Guarantee

Own an Enviro-Tech® Franchise