Cockroaches Enviro-Tech® Pest Services: Protecting Your World, Preserving Our Planet
Are Cockroaches Dangerous?
Because cockroaches are so dirty, they are considered to be quite dangerous. These pests often trigger allergy and asthma symptoms in humans and carry a variety of pathogens that can cause human diseases.
Cockroaches carry and transmit organisms that cause the following illnesses in humans:
Salmonellosis
Typhoid fever
Dysentery
Leprosy
Plague
Cholera
They are also known to spread harmful bacteria that can result in illnesses such as food poisoning.
How to Identify a Cockroach Infestation
Because cockroaches can be so dangerous to those exposed to them, it is incredibly important to be able to identify an infestation and bring in a team of pest control experts right away.
Some of the most common signs of a cockroach infestation include:
Cockroach sightings: Cockroaches are nocturnal creatures that avoid human contact as much as possible. If you spot a cockroach in your home or business during the day, that is a sure sign that you have an infestation.
Droppings: Cockroaches leave behind small, dark droppings that are approximately 1mm wide. If you discover droppings on your floor, under your sink, on your countertops, or anywhere else in your home or business, it is time to schedule a pest inspection.
Odors: Cockroaches are known to carry and spread tons of bacteria, which can create a very strong, musty odor. If there is a musty odor in your home or business that you can't get rid of, you could very well have an infestation.
If you suspect you have a cockroach infestation, call Enviro-Tech® Pest Services right away. We know exactly where to look to determine if you have a roach problem and can offer you the most reliable solution possible.
Our Cockroach Elimination Process
Cockroaches can seriously impact the health and safety of your home or business and leave you and your loved ones feeling incredibly uncomfortable. When your home or business is infested with roaches, it is critical that you receive fast, effective service, so you can take back control of your home or business as soon as possible. Luckily, our team has developed a tried-and-true cockroach elimination process.
Our 3-step cockroach elimination process is below:
Inspect: We will carefully inspect your entire home or business, paying special attention to common cockroach hideouts. This allows us to locate the source of the problem and assess the severity of the infestation.
Customize: After assessing your infestation, we will customize a special treatment plan for your home or business.
Eliminate: Once we develop your plan, we will begin treatment. Your plan is designed to eliminate existing infestations and prevent future invasions from taking place.
Our treatment plans involve applying a careful barrier both inside and outside of your home or business. Our cockroach control specialists are careful to treat high-traffic pest areas and popular entry points, including basements, garages, crawl spaces, trash areas, attics, wall voids, and inside of electrical sockets to ensure your home or business is fully protected.
Contact us online or call (800) 836-3089 to request a free quote.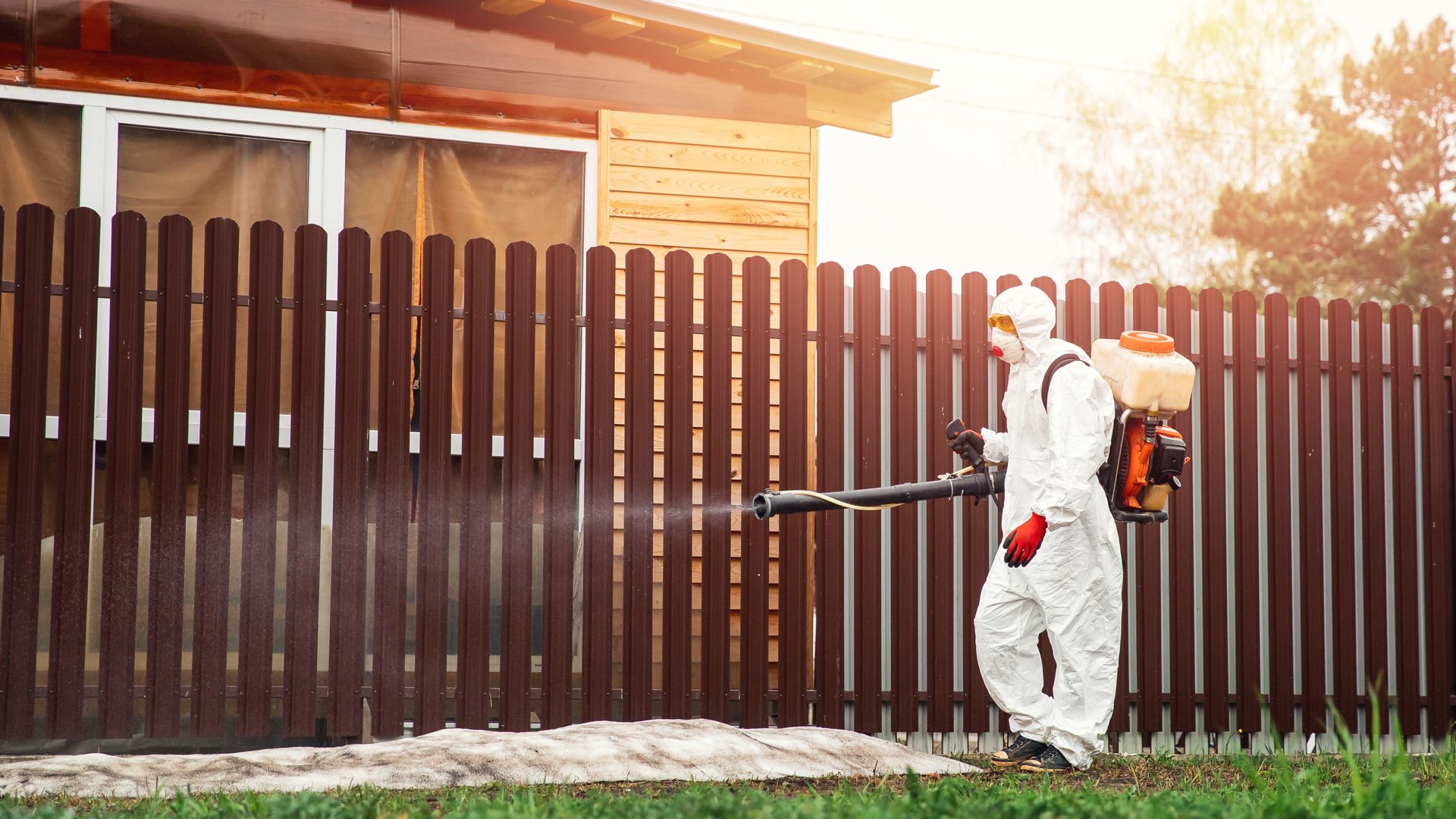 Enviro-Care Progam

Vector Guard Program

Our Enviro-Tech® Guarantee

Own an Enviro-Tech® Franchise