Woodbridge Enviro-Tech® Pest Services: Protecting Your World, Preserving Our Planet
Pest Control in Woodbridge, VA
Wildlife & Pest Removal Experts in Virginia
Enviro-Tech® Pest Services is proud to provide the most reliable residential and commercial pest control services in town. Using eco-friendly products and advanced tools, our Woodbridge pest control pros rid your property of pests and keep them from coming back in the future.
Our Pest Control Services in Woodbridge Include:
---
Our pest control team has the tools and experience necessary to get rid of any pest that you are having trouble with. Whether you need a pest inspection or are looking for pest exterminator services that truly work, you can count on us. Take a look at our customer reviews and see why we are the most trusted team of pest control experts in Woodbridge, VA, and throughout Virginia!
Call (800) 836-3089 to schedule pest control in Woodbridge, VA.
What Are Common Pests Found in Woodbridge?
In Woodbridge, there are several common pests that can be a nuisance. These include ants, spiders, rodents (like mice and rats), termites, bed bugs, and mosquitoes. Each of these pests can cause different types of problems, such as property damage, health risks, or discomfort. When dealing with pest issues, it's often helpful to contact professional pest control services in Woodbridge to effectively identify the pests and determine the best course of action to eliminate them from your home or business.
Woodbridge Bed Bug Exterminator
Bed bugs are everyone's worst nightmare. At Enviro-Tech® Pest Services, our Woodbridge bed bug control pros recommend becoming familiar with the signs of a bed bug infestation. These pests can spread throughout your home very quickly, so the sooner you identify them the better.
Common Signs of Bed Bugs:
---
Musty, persistent odors
Bloodstains on your bedding, mattress, or walls
Mysterious bites
Bugs the size of apple seeds in your mattress
Brown marks on your bedding
Eggshells
Shed skins
Contrary to what their name indicates, bed bugs are not only found on beds. They can also be found in bed frames, box springs, walls, carpets, curtains, behind frames, baseboards, wallpaper, and more. If you discover bugs in these areas, reach out to the Woodbridge bed bug exterminators at Enviro-Tech® Pest Services right away.
Experienced Rodent Control in Woodbridge, VA
Rodents are great at avoiding humans, so it can be difficult to identify an infestation. Because they can create such an unhealthy living and working environment, it is incredibly important to be able to recognize an infestation.
We Can Help With the Following Rodents, and More!
---
Below Are Common Signs of a Rodent Infestation:
---
Strong musky odors
Chewed wires
Evidence of nesting
Droppings
Scurrying, squeaking, or gnawing sounds at night
Unusual pet behavior
Grease or dirt smudges on walls or floors
Holes in walls or floorboards
Enviro-Tech® Pest Services is trained in safely and effectively removing rodents from your property. Reach out to our Woodbridge rodent control team today to request a rodent control service. We'll restore comfort and safety to your home or business as quickly as possible.
Quality Termite Inspection in Woodbridge, VA
In the U.S. there are approximately 45 different types of termites, and each of them falls into 1 of 3 categories.
The 3 Categories of Termites Include:
---
Subterranean: This is both the most common and destructive type of termite found in the U.S. They travel into structures via mud tubes that they construct to protect themselves. Subterranean termites eat structural wood, paper, cotton, and books.
Drywood: Drywood termites prefer to nest aboveground and feed on dry wood. They typically only feed on structures with damaged or exposed wood.
Dampwood: As indicated by their name, dampwood termites only feed on damp wood. They will enter a structure with water damage caused by plumbing or roof leaks.
Think you might have termites? Reach out to Enviro-Tech® Pest Services today. Our team offers comprehensive Woodbridge termite inspections and thorough treatments.
Why Choose Enviro-Tech® Pest Services?
Enviro-Tech® Pest Services is proud to serve the members of our community by providing premium-quality, environmentally conscious pest control services. Since opening our doors in 1985, we have remained committed to offering the most reliable and effective pest control solutions.
Choose Our Woodbridge Pest Control Team Because We Offer:
---
Same-day service
Eco-friendly services
Online coupons and specials
Highly trained technicians
Call (800) 836-3089 or contact us online to schedule pest control in Woodbridge, Virginia. We look forward to serving you!
Suggested Reading: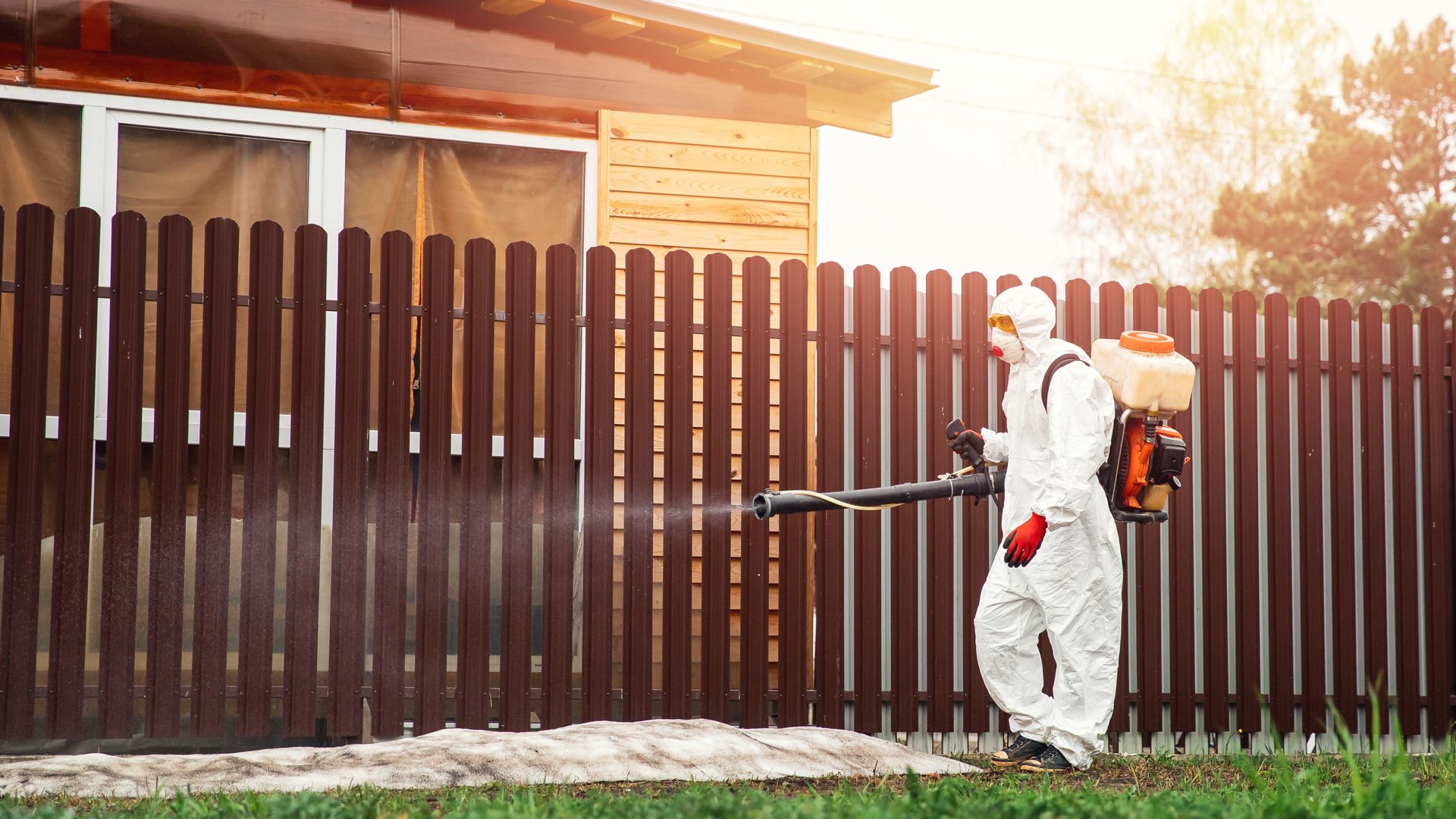 Enviro-Care Progam

Vector Guard Program

Our Enviro-Tech® Guarantee

Own an Enviro-Tech® Franchise