Sterling Enviro-Tech® Pest Services: Protecting Your World, Preserving Our Planet
Sterling Pest Control
Quality Pest & Wildlife Control Solutions
If you've got a pest problem, Enviro-Tech® Pest Services has a solution. As one of the most trusted pest control companies around, our Sterling pest removal team has extensive experience ridding homes and businesses of infestations and preventing them from returning in the future. Using eco-friendly methods and products, we can help you say goodbye to pests once and for all.
Our Pest Control Services in Sterling, VA Include:
---
Don't settle for anything less than the stellar service you deserve. Choose Enviro-Tech® Pest Services because we always get the job done right. Take a look at what our customer have to say about us, and see why we are the most trusted pest control team in Sterling, VA and beyond!
Call (800) 836-3089 or send us a message online to schedule your next Sterling pest control service.
Sterling Mosquito Control
Mosquitoes are some of the most irritating and common pests. Once they make themselves at home in your yard, they can make your spring and summer miserable, leaving behind unbearably itchy bites for you to deal with. Luckily, there are a few things you can do to reduce the number of mosquitoes on your property.
Below Are Some of Our Best Mosquito Prevention Tips:
---
Place mosquito-repelling candles or lanterns around your yard
Eliminate sources of standing water such as birdbaths or overfilled plant pots
Mow your lawn regularly
Clear away any plant debris and leaves from your yard
Plant mosquito-repelling plants such as citronella, lavender, scented geraniums, marigolds, and rosemary
Schedule professional mosquito control
Professional mosquito control is one of the best ways to avoid a mosquito problem. Call Enviro-Tech® Pest Services to learn more about how our Sterling mosquito control pros can protect your yard and home.
Signs You Need to Schedule Rodent Control in Sterling
At Enviro-Tech® Pest Services, our Sterling rodent control specialists highly recommend becoming familiar with the signs of a rodent infestation. Rodents can create an incredibly unhealthy environment, so it is important to be able to recognize and treat an infestation as early on as possible.
Common Signs of a Rodent Infestation Include:
---
Nests
Droppings
Urine stains
Strong, persistent musty odors
Mysterious property damage
Grease or dirt marks on walls or countertops
Gnaw marks on walls or floors
Call Enviro-Tech® Pest Services Today!
Since opening our doors in 1985, Enviro-Tech® Pest Services has remained proud to serve the members of our community by protecting them against pests and wildlife. Using top-quality products, advanced methods, and state-of-the-art technology, our Sterling pest control pros can handle any infestation you throw our way.
Suggested Reading:
To schedule pest control in Sterling, please call (800) 836-3089 today. We look forward to restoring your peace of mind!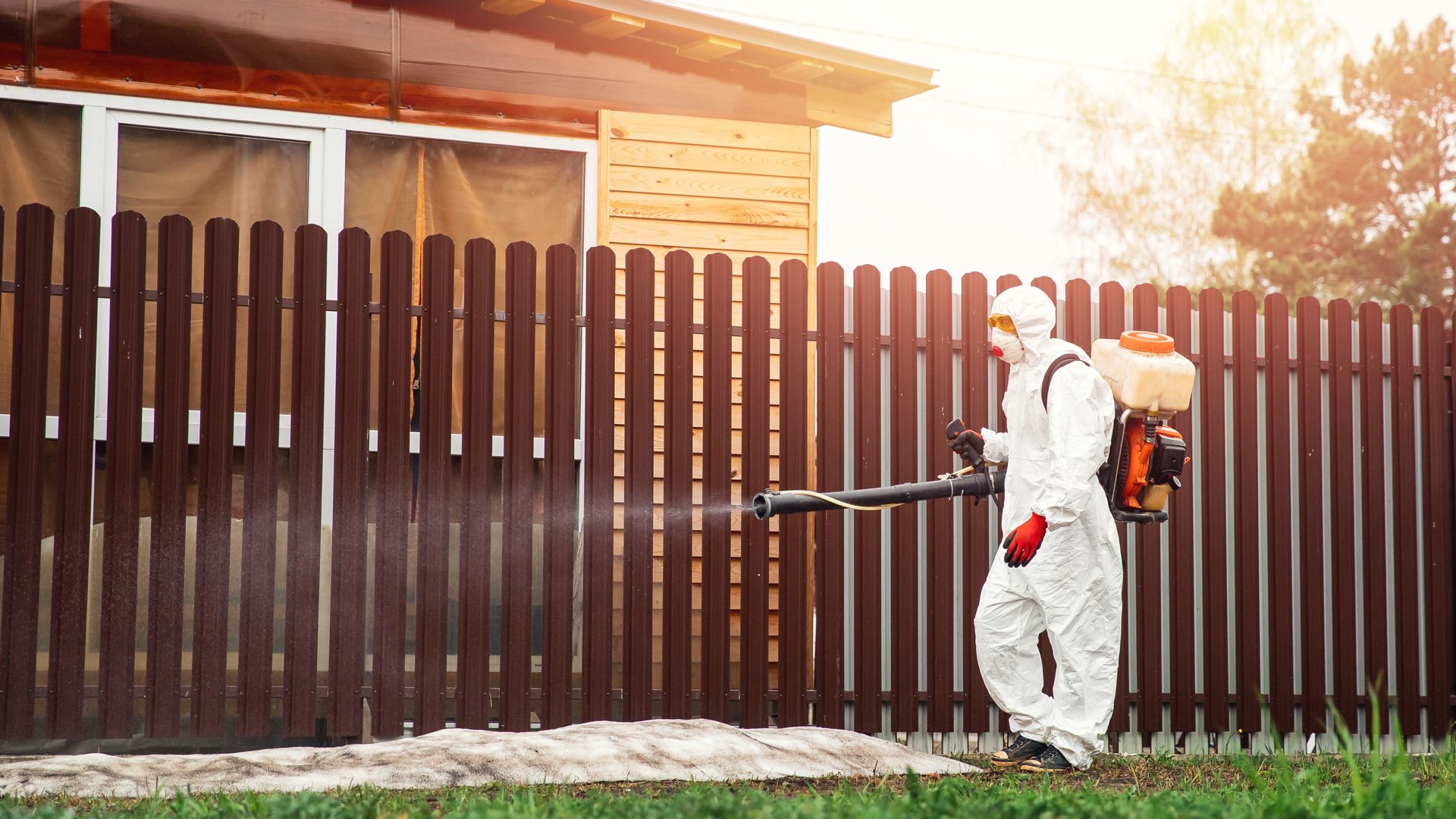 Enviro-Care Progam

Vector Guard Program

Our Enviro-Tech® Guarantee

Own an Enviro-Tech® Franchise