Skunks Enviro-Tech® Pest Services: Protecting Your World, Preserving Our Planet
Skunk Control
Tired of the Stink? Call Enviro-Tech® Pest Services!
Nothing can ruin your day quite like the stink of a skunk. If your home or business is affected by skunks, Enviro-Tech® Pest Services is here to help. We understand how overwhelming a skunk infestation can be, which is why we are committed to providing the premium-quality, affordable service you need and deserve. As a leader in the wildlife control industry, our team has what it takes to protect your property from these animals and keep them from coming back in the future. Simply reach out to us, and we will handle the rest!
Give our team a call at (800) 836-3089 or contact us online for a free quote.
Signs of a Skunk Infestation on Your Property
Do you suspect you have a skunk infestation? The most obvious signs of an infestation are actual skunk sightings and the unpleasant smell that skunks are known for. However, since skunks are nocturnal, seeing them is less likely. This can make identifying and infestation a little more difficult. In addition to sightings and the presence of the skunk smell, you can look out for property damage and skunk tracks. Skunks will leave tiny tracks in the dirt, dig holes, and destroy gardens as they search for insects, grubs, and larvae to feed on. They will also burrow into foundations to provide themselves with shelter.
How to Prevent Skunks
Skunks are just about the last animal you want wandering onto your property. These wild animals are known for causing property damage, carrying and transmitting illnesses and diseases such as rabies, and spraying pets and humans with a foul-smelling liquid that can leave an odor for weeks. Luckily, there are a few things you can do to make your property less inviting for skunks.
To prevent skunks, you should:
Avoid leaving pet food outside
Patch up or repair any holes in the foundation of your home or business
Ensure your trash cans are tightly sealed
Turn on bright lights around structures at night
Hire a professional wildlife control team
Bringing in a team of wildlife control experts is the best way to eliminate existing infestations and prevent them from taking place in the future. Wildlife removal specialists can easily identify problem areas on your property that invite skunks and help you take care of them.
How to Get Rid of the Skunk Odor from Your Pets
Was your beloved pet sprayed by a skunk? Pets are more likely to approach skunks out of curiosity, which scares the skunks and results in them spraying their "attackers" in self-defense. The skunk odor is powerful, foul, and long-lasting. One of the most common treatments for it is tomato juice, but that is only a temporary fix. The best way to treat this smell is to create a solution with 1 quart of 3% hydrogen peroxide, ¼ cup of baking soda, and 1 cup of dish soap or laundry detergent.
Once the mixture has been made, lather it into your pet's fur and let it set in for at least 5 minutes before rinsing it out and following up with their regular pet shampoo. Sometimes, this process needs to be repeated more than once for the best results.
We can handle your skunk problem in just a few easy steps. Our process involves:
A careful, thorough inspection
An environmentally sensitive, customized treatment plan customized
Careful, effective, and humane removal of existing skunks
Prevention of future invasions
Routine follow-ups and inspections
Our team understands that pests can enter your property at any given time, so we are sure to provide year-round protection. We are so confident in our ability to effectively handle your skunk problem that we back our skunk control service with a 100% satisfaction guarantee. If your problem persists after our initial treatment, we will repeat our service at absolutely no charge to you.
Since opening our doors in 1985, Enviro-Tech® Pest Services has delivered the highest quality, most reliable pest and wildlife control services around. Our team is incredibly passionate about protecting the homes and businesses in our community, which is why we always go the extra mile to ensure you have a pest-free property.
Request a same-day service by calling (800) 836-3089 today.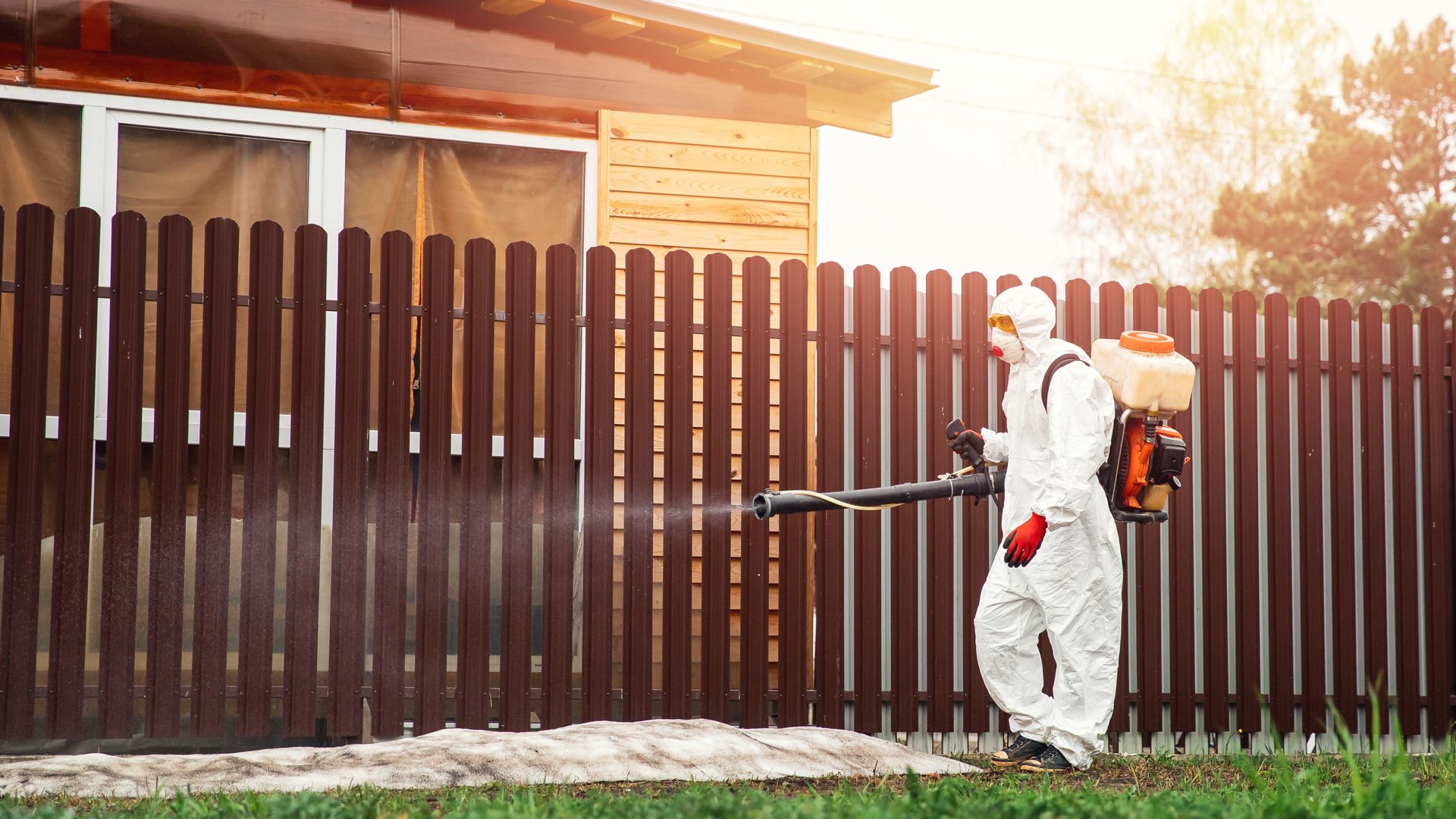 Enviro-Care Progam

Vector Guard Program

Our Enviro-Tech® Guarantee

Own an Enviro-Tech® Franchise