Snakes Enviro-Tech® Pest Services: Protecting Your World, Preserving Our Planet
Snake Control
Let Your Worries Slither Away with Enviro-Tech® on Your Side
Is there anything more unnerving than coming across a snake in your home or business or place of business? We don't think so either! If you've got a snake problem, don't try to handle it yourself. Enviro-Tech® Pest Services offers the dependable snake control service you need at a time like this. As the most trusted and recognized name in the business, you can count on us to protect your property. In our decades of service experience, we have encountered thousands of snakes. Simply give us a call and we will arrive in fully stocked vehicles, accurately identify the type of snake on your property, assess the severity of the problem, and customize a solution perfect for your situation.
Schedule professional snake control by calling (800) 836-3089.
Why Do I Have Snakes?
One of the best ways to prevent snakes is to understand what attracts them in the first place. These reptiles enter yards, landscapes, homes, and businesses that can provide safe shelter, food, and fresh water. Snakes often follow their prey (rodents, rabbits, birds, frogs, worms, or slugs) to these areas and will stay if they can also find a safe, cozy place to hide, such as piles of debris, compost piles, hollow logs, woodpiles, compost bins, and more. They might also make their way into your chimney, roof, crawlspace, attic, or basement.
How Can I Prevent Snakes?
No one wants to find a snake in their garden, landscape, home or business, or business. To protect your property, there are a few things you can do to prevent snakes.
To keep snakes away from your home or business or business, you should:
Keep your grass mowed short
Regularly trim trees and shrubs
Avoid overwatering your lawn
Move piles of wood away from any structure
Trim any tree branches that extend over your home or business or business
Keep pet food inside
Avoid using large rocks in your landscape
Seal any cracks or holes in your foundation that a snake might get into
Schedule professional wildlife control service
Bringing in a team of qualified snake control experts is the best way to protect your property. At Enviro-Tech® Pest Services, our snake control specialists know exactly where to look for snakes, how to properly identify and safely handle them, and how to address all problem areas on your property that might attract snakes in the future. Hiring our team is the best way to handle any existing snake problems and prevent future invasions from taking place without putting you, your loved ones, your customers, or your employees at risk.
Contact us online or call (800) 836-3089 to get started!
At Enviro-Tech® Pest Services, keeping you safe is our number one priority. We understand that a snake infestation can be incredibly stressful and unnerving, which is why we are committed to making our treatment process as easy as can be. In just a few short steps, our team can help you regain control of your home or business and protect it against snakes.
Our snake control process involves:
Thoroughly inspecting your home and identifying the type of snake present
Identifying the problem areas around your property
Customizing a treatment plan
Removing and trapping snakes
Performing exclusion to prevent future entry
From start to finish, you can count on Enviro-Tech® Pest Services to provide the high level of customer care you deserve. Our team is sure to thoroughly explain your options to you, provide upfront pricing, walk you through our process, and complete each service with the utmost care and attention to detail.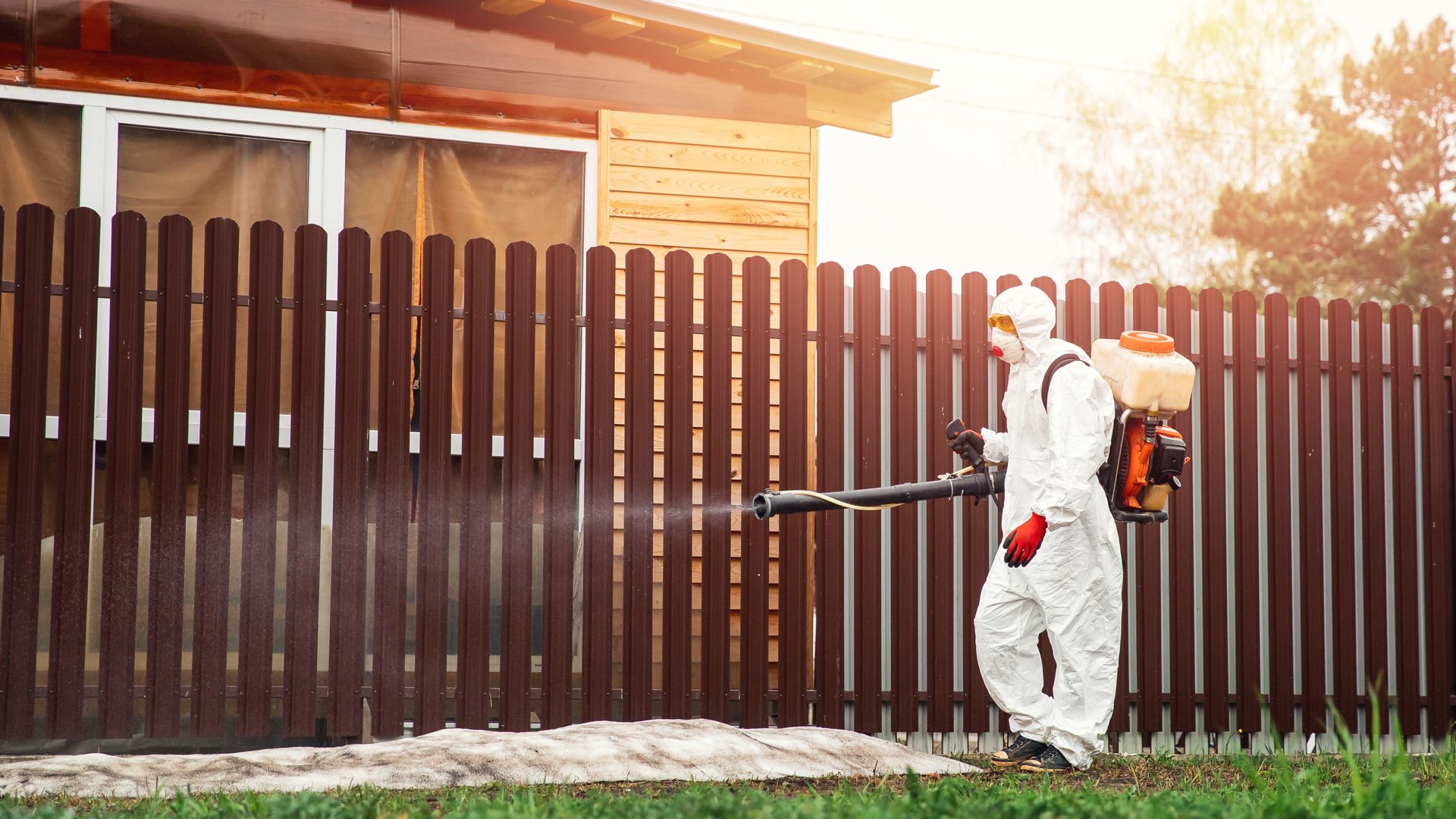 Enviro-Care Progam

Vector Guard Program

Our Enviro-Tech® Guarantee

Own an Enviro-Tech® Franchise