Bats Enviro-Tech® Pest Services: Protecting Your World, Preserving Our Planet
Where Do Bats Hide?
Bats are nocturnal mammals that prefer to live in dark, secluded areas high up off the ground. When they make their way into a home or business, warehouse, or other structure, they can be found hanging upside down in attics or on high ceilings. They can also be seen flying around behind walls, in attics, and around pipes as they make their way outside to for their nightly hunts.
Do I Have a Bat Problem?
Because bats hide in secluded areas and are only active at night, identifying an infestation can be a little difficult. Aside from visibly seeing bats in your home or business or business, there are a few signs you can look out for to help determine if your property is infested.
You might have a bat problem if:
There is guano (bat poop) on walls, windowsills, porches, or anywhere else
There are urine stains on ceilings or walls
You can hear quiet squeaking or scratching sounds behind your walls, in your chimney, or in your attic at night
There is a very ammonia-like odor in your home or business or business
If you suspect you have a bat problem, do not attempt to treat it on your own. Safely and humanely removing bats from a property is not an easy task and should always be left to the professionals. At Enviro-Tech® Pest Services, our bat control experts are backed by 35+ years of service experience. You can count on us for accurate location and identification, effective removal, and prevention.
How Can I Prevent Bats?
No one wants bats to make themselves at home or business on their property. The key to stopping an infestation from taking place is prevention. The most important prevention techniques are sealing holes and hiring a professional bat control team. First, you should carefully inspect your home or business and identify potential entry points. Bats can squeeze through relatively small spaces, so you should be sure to seal any crack, hole, or gap wider than a quarter of an inch. If your roof has holes or gaps, schedule professional roof repair. Then, you should bring in a team of trained wildlife control specialists. Only trained professionals know exactly how to prevent bats and keep your property protected.
Call (800) 836-3089 to get started. We look forward to serving you!
Bat Control
Professional Bat Removal & Exclusion Services
While bats are a critical component of the ecological system, they do not belong in your home or business. When they decide to make your attic their home, Enviro-Tech® Pest Services is here to help. Our highly trained and fully qualified wildlife control professionals have what it takes to safely and humanely remove existing bat colonies. Our bat control services include removal and exclusion because our team wants to make sure your property is fully protected against these pests. We know how to identify and seal bat entry points, carefully remove bats from your property, and ensure they do not make their way back to your home or business again in the future.
Call (800) 836-3089 or contact us online to schedule professional bat control.
Since opening our doors in 1985, Enviro-Tech® Pest Services has been fully committed to offering the most reliable, environmentally conscious services around. We know that keeping your loved ones, pets, and property safe and comfortable is your top priority, and we want you to know it is ours as well. Each member of our team is fully trained in Integrative Pest Management (IPM), which allows us to deliver low-risk, effective, eco-friendly services. By minimizing our use of harsh chemicals, using nonhazardous methods and processes, and learning how to safely handle bats, you can count on our team to deliver the premium-quality bat control you deserve while protecting the surrounding environment.
Don't just settle for any company. Choose the team that truly cares about you and our planet.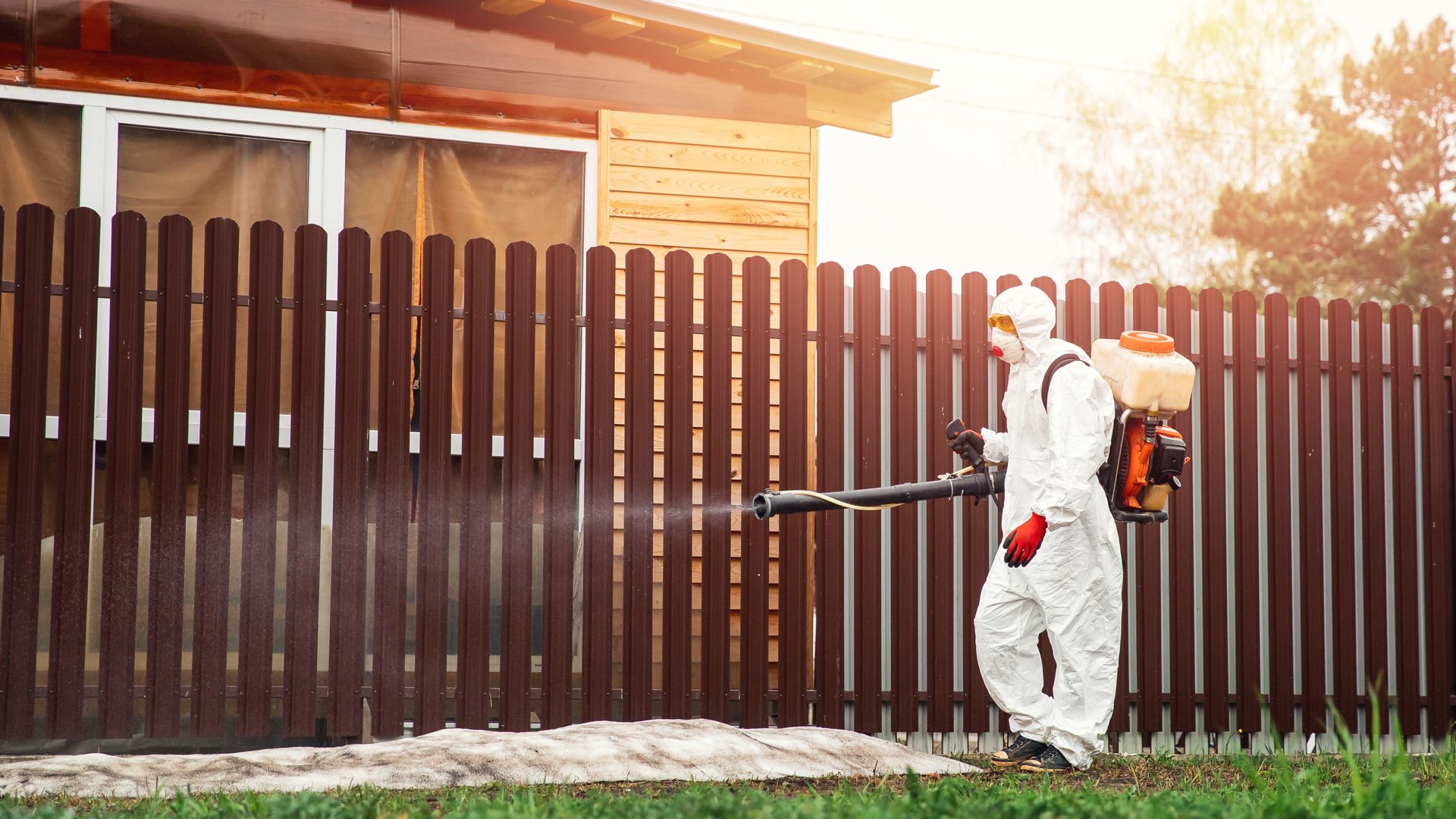 Enviro-Care Progam

Vector Guard Program

Our Enviro-Tech® Guarantee

Own an Enviro-Tech® Franchise