Pigeons Enviro-Tech® Pest Services: Protecting Your World, Preserving Our Planet
Pigeon Control
Protecting Your Business Is What We Do Best
Pigeons are one of the most common pest birds encountered in the U.S. Deemed by many as "flying rodents," they aren't exactly the kind of bird you want in your yard or around your business. These birds most often are attracted to places of business, where they can find ample amounts of garbage to feed on. If you've got pigeons driving away your customers, you need fast, dependable service. That's where Enviro-Tech® Pest Services comes in. Our team of highly qualified wildlife control experts has handled thousands of pigeon infestations in our 35+ years of service experience. Simply give us a call, and we will handle the rest!
For a free quote, call (800) 836-3089 or contact us online today.
Signs of a Pigeon Problem
A few pigeons here and there is typically nothing to be concerned about, but when it seems like the squawking of pigeons is keeping you from your work, you might have a problem.
You need to schedule pigeon control if:
There are frequently large numbers of pigeons gathered on your property
Your customers are constantly being bothered by pigeons
There are pigeon droppings all over the ground near your building
There are pigeon nesting materials (twigs, grass, and sticks) scattered around your building
Pigeons can live in flocks of anywhere between 50 and 500, which can cause a huge problem for your business. The very last thing you want is for your customers and employees to be uncomfortable or unsafe around your business. If you are tired of pigeons taking over, you need to bring in a team of pigeon control experts.
Are Pigeons Dangerous?
Not only are pigeons disruptive, but they are also quite dangerous. Pigeon droppings contain loads of bacteria and fungi that are known to cause harmful diseases in humans. When these droppings dry, they become airborne. Humans can then inhale these airborne particles and become quite sick. In addition, pigeons often carry ticks and fleas, which are also known to carry and transmit diseases to humans.
Some of the most common illnesses diseases directly and indirectly transmitted from pigeons to humans include:
Salmonellosis
E. coli
Histoplasmosis
Cryptococcus
Candidiasis
Histoplasmosis
Psittacosis
Lyme disease
Plague
Babesiosis
Rocky Mountain spotted fever
Common symptoms of diseases directly and indirectly transmitted by pigeons to humans include fevers, dry coughing, headaches, nausea, joint and muscle pain, stiffness, chills, and sometimes pneumonia. If you or someone you know are experiencing symptoms of a pigeon disease, it is recommended that you seek medical assistance right away.
Can I Handle a Pigeon Infestation on My Own?
Because pigeons have the potential to cause humans a lot of harm, you should never attempt to handle an infestation on your own. Bringing in a team of wildlife control specialists can save you a ton of time, money, and stress. Trained wildlife specialists know how to safely interact with, trap, and remove pigeons without harming you or your property. They are also equipped with professional-grade safety gear, systems, and products that are most effective in protecting oneself against these birds, eliminating an infestation, and preventing future infestations.
Our pigeon control services include:
A thorough inspection
A customized treatment plan
Live pigeon traps
Pigeon exclusion
Pigeon deterrent
Pigeon removal
Follow-up services
We are committed to delivering premium-quality service, which is why our team backs our pigeon control services with our guarantee of complete satisfaction. If your pigeon problem persists after our treatment, we will repeat the service at no charge to you.
For same-day service, call (800) 836-3089. We look forward to serving you!
At Enviro-Tech® Pest Services, we understand just how important smooth business operations are. If pigeons are taking over and interfering with your work, we've got your back. Our pigeon control services are designed to safely remove the pigeons without harming surrounding people, pets, or the environment. Each member of our team is trained in Integrated Pest Management (IPM), so you can count on us to come up with sound, environmentally sensitive solutions that get the job done without damaging your property, putting your health at risk, or negatively impacting the surrounding environment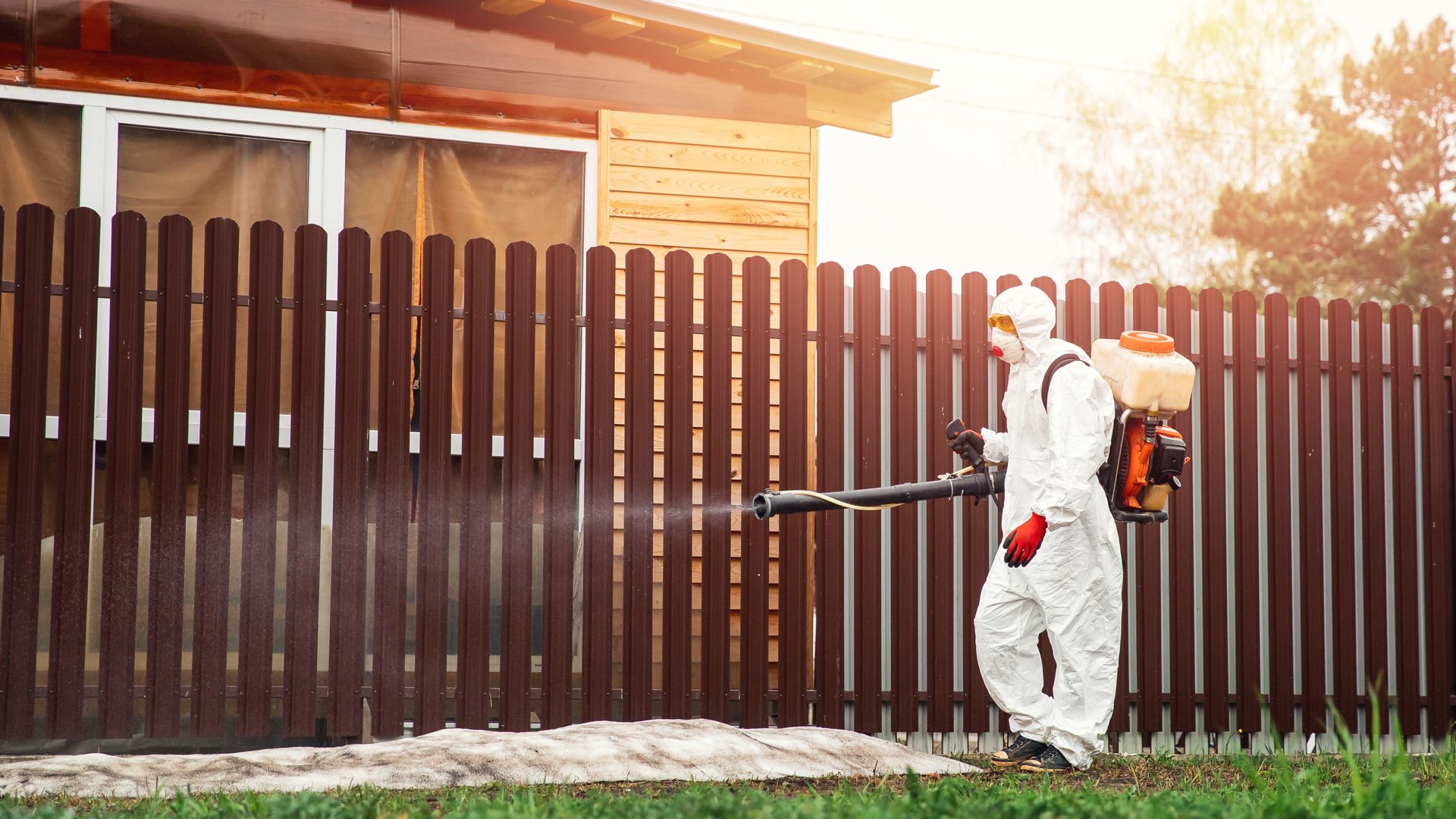 Enviro-Care Progam

Vector Guard Program

Our Enviro-Tech® Guarantee

Own an Enviro-Tech® Franchise