Leesburg Enviro-Tech® Pest Services: Protecting Your World, Preserving Our Planet
Pest Control in Leesburg, Virginia
Wildlife Control & Exterminator Since 1985
A pest or wildlife infestation can be incredibly overwhelming and stressful. From damaging your property to putting your loved ones and pets at risk of contracting illnesses, pests have no place in your home or business. If you have an infestation of any kind, reach out to Enviro-Tech® Pest Services right away. We offer the most reliable pest control in Leesburg. No matter how severe the problem at hand, you can rest easy knowing our technicians have undergone extensive training, are backed by 35+ years of service experience, and are equipped with the highest-quality products and tools on the market.
We Can Protect Your Home or Business Against the Following Pests and Wild Animals:
---
Our team offers residential services, commercial services, heat treatments, real estate services, and community treatments to ensure your every pest control need is met. No pest control problem is either too big or too small for us to take care of. Whether you need mosquito removal services or are need a professional termite inspection, we got you covered. Take a look at what our customers have to say and see why we are the most trusted pest control company in Leesburg, Virginia!
Call (800) 836-3089 to request a pest control quote in Leesburg, VA today!
Leesburg Mosquito Control
Did you know that mosquitoes are known to carry and transmit dangerous mosquito-borne illnesses caused by bacteria, viruses, and parasites to 700 million people each year?
Some Dangerous Diseases That May Be Transmitted by Mosquitoes Include the Following:
---
Zika virus
West Nile virus
Dengue fever
Malaria
Chikungunya virus
Yellow fever
Encephalitis
Chagas
Leishmaniasis
Schistosomiasis
Lymphatic Filariasis
Onchocerciasis
West Nile Virus
How to Know if You Have a Mosquito Infestation
If you have a mosquito infestation and have been experiencing symptoms of a mosquito-borne illness, such as fevers, headaches, or rashes, our Leesburg mosquito control pros highly encourage you to seek medical assistance as soon as possible. Contact our pest control experts for a professional inspection today!
Signs of a Mosquito Infestation:
---
There is standing water on your property
You constantly hear high buzzing sounds
You notice that you are getting mosquito bites
You notice scratching yourselves in the middle of the night
You notice mosquitoes on your property
You live in a humid environment
If you have a mosquito infestation in your home, it is important to contact a pest exterminator company to properly inspect and eliminate mosquitoes from your property. Removing mosquitoes from your home or business is important for ensuring the safety of you, your family, your employees, or your customers.
How to Prevent a Pest Infestation
Pest infestations put your home or business, family, and beloved pets at risk, so the best thing you can do is take preventative measures.
To Prevent a Pest Infestation, You Should:
---
Regularly take your garbage out
Repair any holes in screened doors or windows
Avoid leaving pet food out
Clean any spills or crumbs up right away
Store any leftover food in airtight containers
Clear away any areas of clutter in your home or business
Repair plumbing leaks right away
Store woodpiles at least 20 feet from your home or business
Vacuum your house regularly
Keep your lawn mowed and your trees and shrubs trimmed
Hire a pest control team
The best way to protect your home or business from an infestation is to bring in our Leesburg pest control professionals. We are equipped with the tools, training, and technology necessary to handle any pest infestation, no matter how severe.
Signs of a Wildlife Infestation
Homes are also at risk of wildlife infestation. Despite the fact that they are very unwelcome visitors, wild animals make their way onto properties and into homes in search of a safe place to hide, reproduce, or rest. If you suspect you are dealing with a wildlife infestation, it is a good idea to bring in Leesburg wildlife control experts who can take care of the problem.
Signs of a Wildlife Infestation Include:
---
Brown or black droppings around your home or business or in your cabinets, drawers, basement, or attic
Trashcans that have been rifled through
Foul smells coming from confined areas
Damaged fruit and vegetable gardens
Gnaw marks on wooden beams, insulation, walls, or wiring
Rustling, growling, scurrying, hissing, or squeaking sounds coming from your yard, under your house, or in the attic
Unexplained holes in your lawn
Our Pest Control Programs
With over 35 years of pest control experience, you can trust that our experts know a thing or two about pest control in Leesburg, VA. We have encountered and resolved every kind of infestation imaginable and guarantee that we have a solution for yours. To ensure you receive the service you need when you need it, our team has designed several amazing pest management programs.
Our Leesburg Pest Control Programs Include:
---
Enviro-Care™ Program: This program provides protection for your home or business against over 30 different types of pests. It comes in Bronze, Silver, Gold, and Platinum packages, depending on the needs of your home or business.
VectorGuard™ Program: This program is perfect for protecting your yard against mosquitoes, fleas, and ticks.
Guardian™ Program: This program is specially designed to eliminate bed bugs, flea, and tick infestations in your home or business.
PrevenTech™ Program: This program targets and eliminates wood-destroying insects, including termites, carpenter ants, and powder post beetles.
Sentricon® Program: This program targets and eliminates existing termite colonies and discourages future invasions from taking place.
Call (800) 836-3089 or contact us online to schedule pest control services in Leesburg, Virginia & the surrounding areas!
Suggested Reading: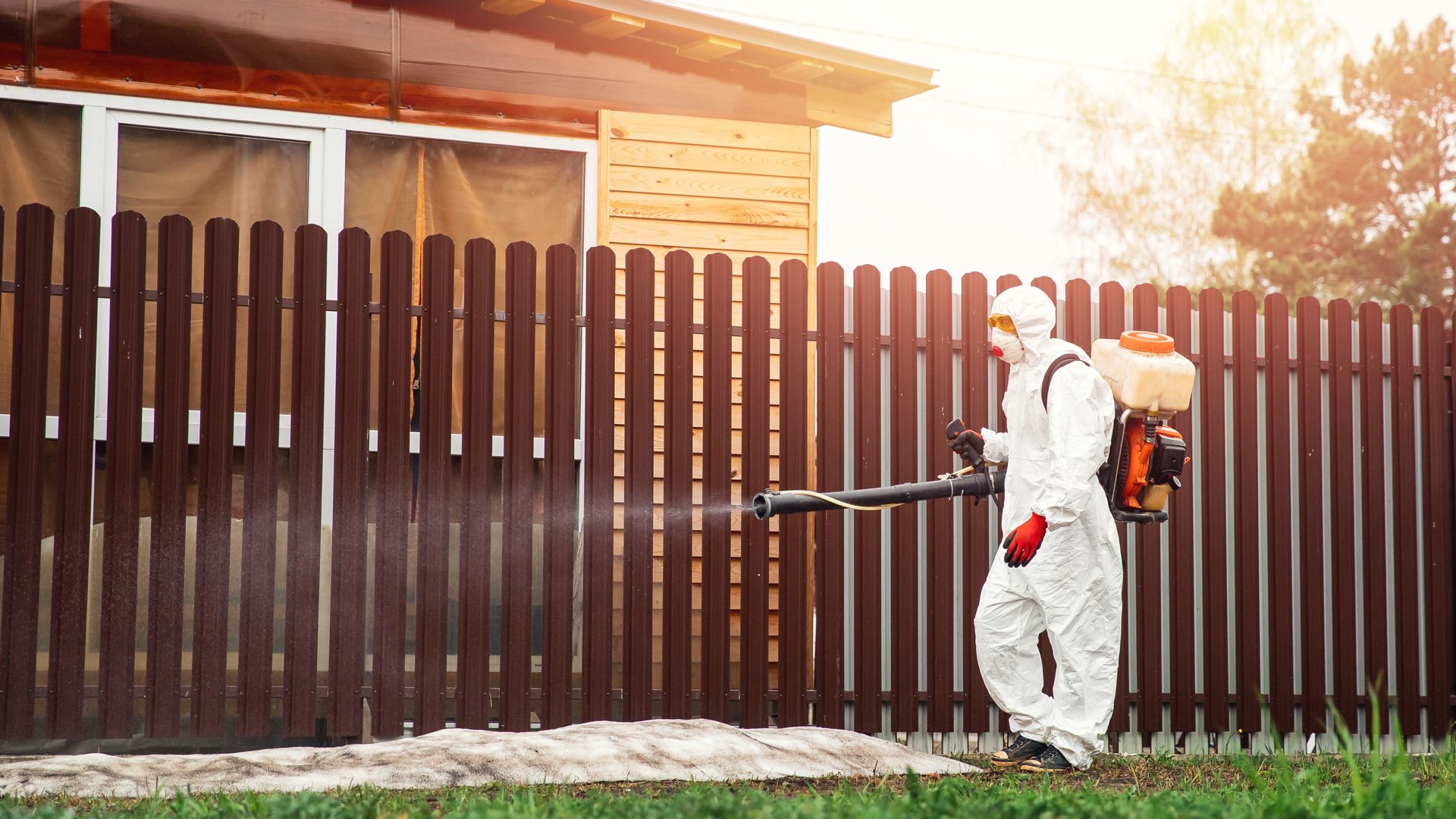 Enviro-Care Progam

Vector Guard Program

Our Enviro-Tech® Guarantee

Own an Enviro-Tech® Franchise