Charleston Enviro-Tech® Pest Services: Protecting Your World, Preserving Our Planet
Pest Control Charleston, WV
​Keeping Homes Throughout Kanawha County Pest Free
​When pests take over your property, turn to Enviro-Tech® Pest Services. Our highly trained and fully qualified Charleston pest control technicians are here to help you regain control of your home or business so you can get back to focusing on more important matters. We understand that any infestation is incredibly stressful, which is why we are here to take care of it for you. Give us a call, and we will handle the rest.
Pest Control Services We Offer
With over 35 years of combined experience, our pest control team at Enviro-Tech® Pest Services know exactly what to do to eliminate pests in your home or business. We take pride in being among the top 15% of pest management companies nationally. We will go above and beyond to ensure that your pest infestations are taken care of safely and effectively. Look at our client reviews and see why we are Charleston's most trusted pest control company. To ensure your every pest control need is met, our team offers residential, commercial, community, real estate, and heat treatments.
Our Charleston Pest Control Services Include:
---
Is your home infested with pests or other forms of wildlife? Call Enviro-Tech® Pest Services today at (800) 836-3089 or contact us online for experienced pest control services in Charleston, West Virginia!
Our Charleston Wildlife Control Services
Wildlife on your property can severely threaten you and your loved ones. Wildlife can increase exposure to diseases and illnesses, damage your property, and add stress to your daily life. If you notice wildlife on your home or business property, we highly suggest contacting a professional as soon as possible to get the situation inspected and adequately taken care of. Some signs of wildlife infestation include urine stains on your deck, ceilings, floors, fecal matter, flickering or buzzing lights, chewed-up wires, shingles, insulation, or wood rustling, squeaking or scampering sounds, and knocked down trash cans.
Our Wildlife Control Services in Charleston, WV Include:
---
Signs of a Wildlife Infestation in Your Home
Wild animals have no place in your home. They can cause severe damage to your Charleston home and yard and put you, your family, and your pets at serious risk of injury or illness. The key to minimizing the risks associated with wildlife infestations is to recognize when you have one.
You Might Have a Wildlife Infestation If:
---
There is a strong musty odor in your home
Your lights are flickering
You can hear scratching, growling, or scurrying sounds under your deck, in your basement, behind your walls, or in your attic
Your fruit and vegetable garden has been destroyed
Your trash has been rifled through
There are droppings and urine stains around your home or in your attic
Your shingles, insulation, wooden beams, or wiring have been chewed on
If you believe you have a wildlife infestation, contact our Charleston wildlife control experts. You can count on us to get to the bottom of the problem and implement the best possible solution.
What are the Benefits of Pest Control?
Are you tempted to handle your West Virginia pest infestation on your own? Our Charleston exterminators would advise against it.
Some of the Key Benefits of Hiring Pest Control Professionals Include:
---
Top-quality products: They have access to and know how to properly use professional-grade products and pest control systems.
Safety: They know how to properly identify and treat infestations without causing damage to your property or harming you, your family, or your pets.
Reliability: They back their services with warranties and guarantees, so you can rest easy knowing your property is protected.
Long-term results: They know how to eliminate existing infestations and prevent future invasions from taking place.
Pest infestations can be incredibly dangerous and proper, safe pest control requires extensive training and experience. Why waste your time, money, and energy trying to eliminate an infestation when you can hire a team of professionals who can get the job done right the first time? At Enviro-Tech® Pest Services, our Charleston pest control professionals are backed by 35+ years of service experience. We can treat any infestation, no matter how severe.
Contact Our Charleston Exterminators Today
Is there anything worse than putting your trust in a team that doesn't care about results? Here at Enviro-Tech® Pest Services, cutting corners and settling for work that is "good enough" are two things you'll never see our Charleston pest specialists do. We take our job of protecting you and your property against pests very seriously because your health, safety, and well-being matter to us.
To ensure you receive the high-quality service you deserve, our team backs each of our services with our special guarantee. If, for any reason, you are unsatisfied with the results of our service, we will come back to your home to perform any necessary service at no additional charge to you. We will continue treating your home until you are satisfied, OR you can choose to receive a refund of one-half of your last quarterly service payment! Don't settle for just any company. Choose the team that completes every service with your best interests in mind. Choose our pest control services in Charleston, WV!
Contact Enviro-Tech® Pest Services today to for professional pest and wildlife control in Charleston!
Related Blog Articles: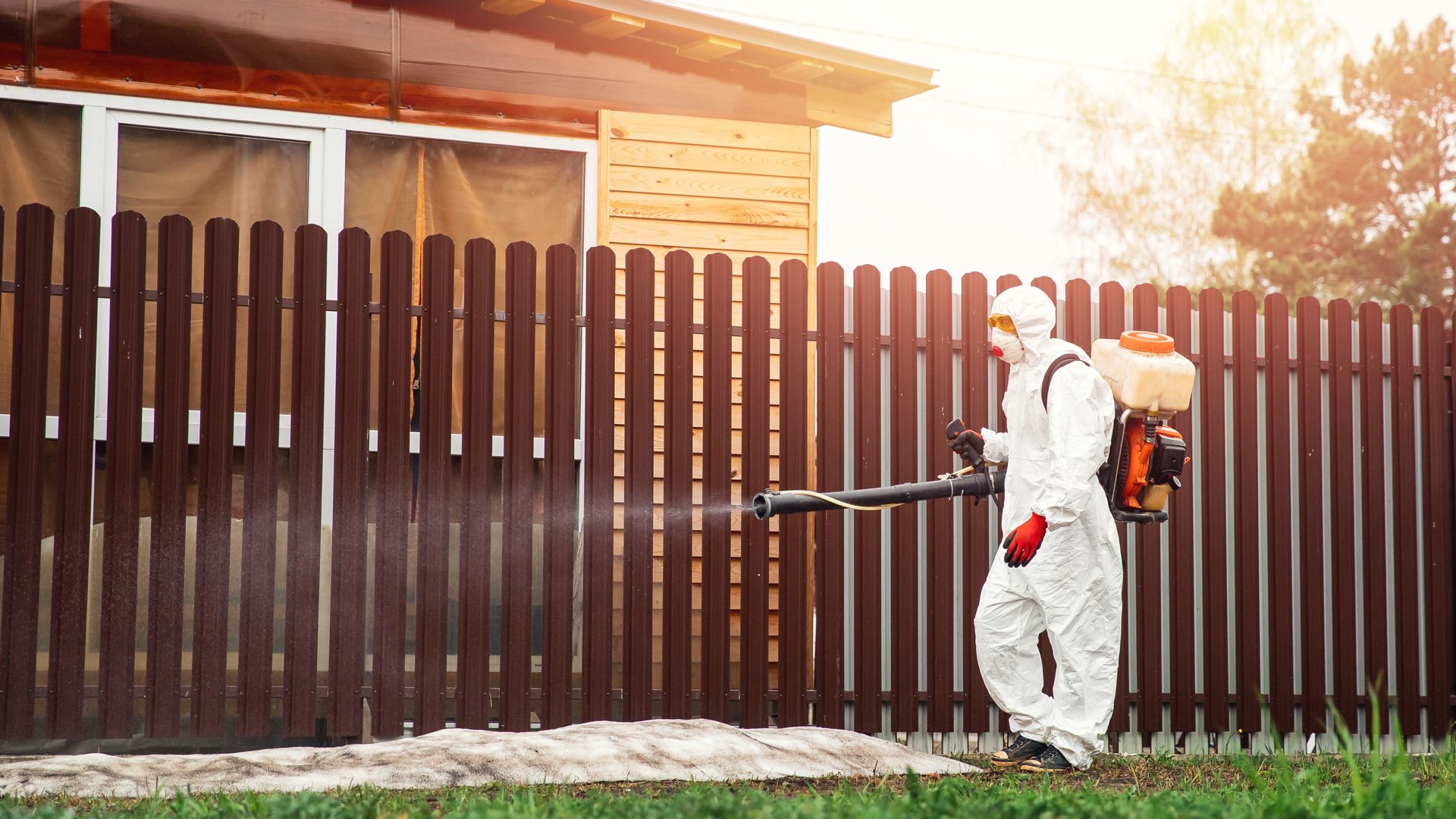 Enviro-Care Progam

Vector Guard Program

Our Enviro-Tech® Guarantee

Own an Enviro-Tech® Franchise