Omaha Enviro-Tech® Pest Services: Protecting Your World, Preserving Our Planet
Pest Control in Omaha
Taking Care of Unwanted Guests Since 1985!
Pests are just about the most unwelcome of visitors but that doesn't stop them from making themselves right at home or business. When pests take over your home or business, you need service upon which you can truly rely. Enviro-Tech® Pest Services offers the most dependable pest control in Omaha. Our team is passionate about protecting your home or business and keeping you, your family, and your beloved pets safe from pests and wildlife. Since opening our doors in 1985, our team has perfected our tried-and-true pest control processes and knows how to handle any infestation, no matter how severe.
Our Pest and Wildlife Control Services in Omaha, NE Include:
---
Our Omaha pest pros offer residential services, commercial services, community treatments, real estate services, heat treatments, and more.
Call (800) 836-3089 or contact us online for Omaha wildlife control or pest removal services that can't be beat.
How Can I Tell If I Have an Infestation?
For the most part, pests would like to avoid human interaction, which means you often won't see them in your home or business. However, it is likely that they will leave behind plenty of clues that they are around. The key to preventing an infestation from getting out of hand is being able to recognize the signs that you have one.
Some of the Most Common Signs of an Infestation Include:
---
Grime: Pests are notoriously dirty creatures, so they often leave behind grease marks, dirt, and grime.
Odors: Because pests spread a ton of bacteria and leave behind droppings and urine, an infestation will create a very strong musty odor in your home or business.
Fabric damage: Many pests will chew on clothing, drapes, furniture, and other fabric-based items. Fabrics can either be used as a food source or as nesting materials.
Chewed wires: Rodents are notorious for gnawing on exposed wires. If it appears your wiring has been chewed on, it's time to schedule a pest inspection.
Droppings: During their nightly excursions around your home or business, pests might leave behind some small, dark droppings. These are often found in the attic, underneath cabinets, in food pantries, and in other dark areas.
If you discover any of these signs, call our Omaha pest control team right away. We are skilled in quickly locating and accurately identifying pest infestations and implementing the best possible solutions.
Are Pests Dangerous?
A pest infestation is not only annoying, but it can also be quite dangerous. Pests such as rats, mice, cockroaches, fleas, ticks, and mosquitoes are known to spread a ton of bacteria and carry and transmit harmful pathogens and diseases to humans. Lyme disease, deer tick fever, Rocky Mountain spotted fever, Colorado tick fever, plague, rat-bite fever, tularemia, and West Nile virus are just a few of the diseases known to be spread by pests to humans. Symptoms of these diseases range from mild and irritating to life-threatening.
Our Specialized Programs
In our 35+ years of service experience, our team has encountered and resolved every kind of pest problem imaginable. Our pest control pros in Omaha, NE have developed premier pest programs that are designed to eliminate infestations and prevent future invasions from taking place.
Our Omaha Pest Programs Include:
---
Enviro-Care™ Program: Designed to protect your home or business from over 30 different kinds of pests.
VectorGuard™ Program: Designed to protect your yard from mosquitoes, fleas, and ticks.
Guardian™ Program: Designed to eliminate bed bugs, fleas, and ticks from your home or business.
PrevenTech™ Program: Designed to eliminate wood destroying insects such as termites, carpenter ants, house borer, and powder post beetles.
Sentricon® Program: Designed to eliminate existing termite colonies and prevent future termite invasions.
Give our team a call today to learn more about how we can protect your property from pests in Omaha, Nebraska.
Suggested Reading: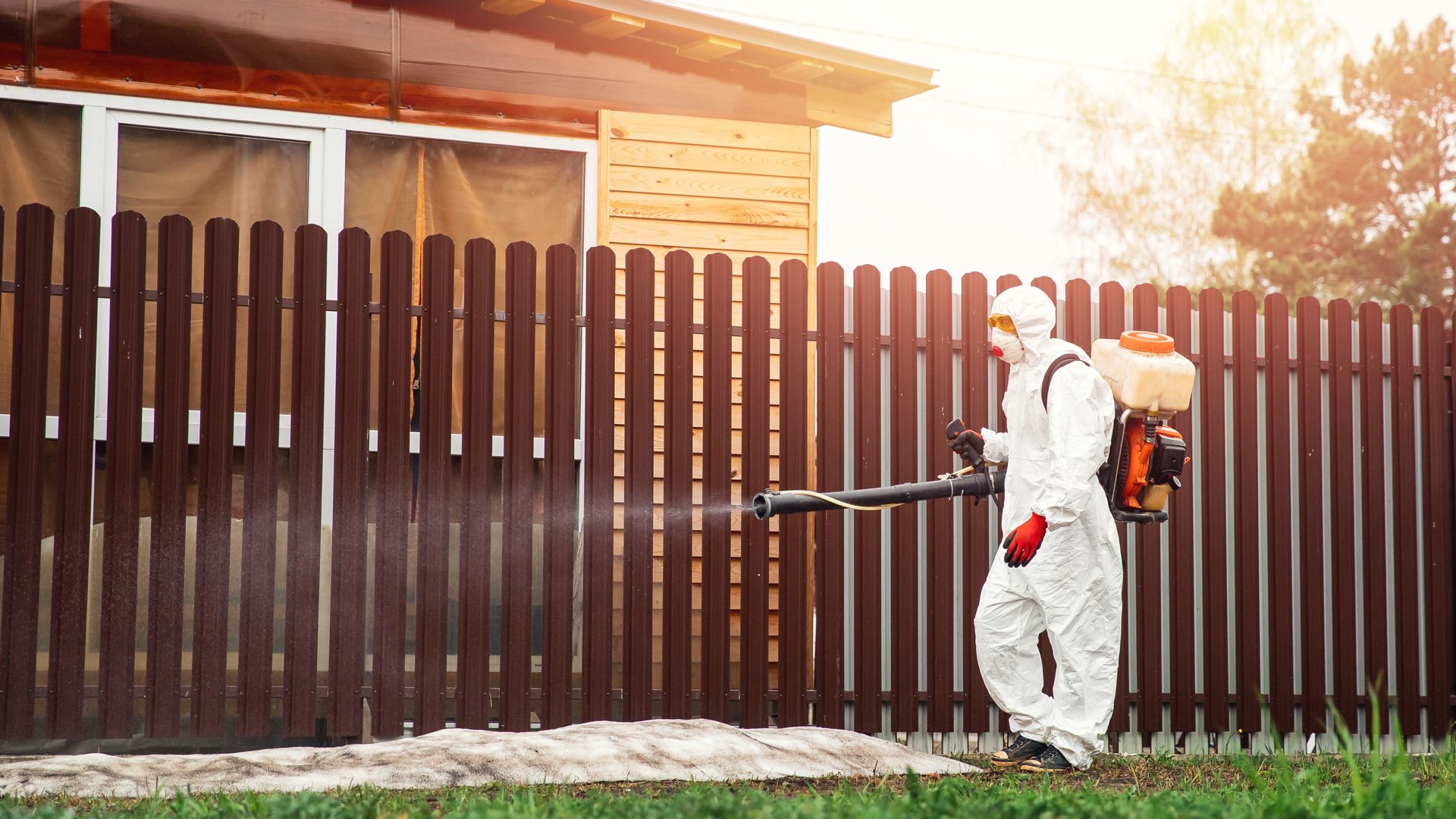 Enviro-Care Progam

Vector Guard Program

Our Enviro-Tech® Guarantee

Own an Enviro-Tech® Franchise