Rockville Enviro-Tech® Pest Services: Protecting Your World, Preserving Our Planet
Pest Control in Rockville, MD
Eliminating Your Pest Problems Since 1984
Pests are the last thing you should have to spend your time dealing with. If you've got a pest problem, Enviro-Tech® Pest Services is here to handle it. As a leader in pest management, we offer solutions that do not cause harm to you, your family, your pets, or the environment. Turn to our team for environmentally conscious pest control in Rockville, MD, and we guarantee that you will be satisfied with the results of our service.
Our Rockville Pest Control Services Include:
---
Our team has experience treating over 30 different types of pests, including ants, spiders, termites, fleas, ticks, bed bugs, mosquitoes, cockroaches, flies, crickets, and rodents. No matter the pest problem, we've got a solution.
Discover the Enviro-Tech® difference by calling (800) 836-3089 or sending us a message online to schedule an appointment with our exterminators in Rockville, MD.
How Often Do You Really Need Pest Control?
In most cases, pest control is not a one-time service. Pests can enter your Rockville home or business year-round, which makes routine pest control very important. If you want to make sure your property is protected against pests, experts recommend participating in a quarterly pest program. Quarterly treatments are a great way to eliminate existing pests and prevent new ones from making their way in. Of course, if serious pest problems pop up in between your regularly scheduled appointments, you should schedule a service right away.
Is Professional Pest Control Worth It?
Whether you are currently dealing with an infestation or your home is prone to them, you need to bring in a team of Rockville pest management experts to handle the problem. Professional pest control is necessary to effectively protect your home from unwanted visitors such as insects, rodents, and wildlife like squirrels, snakes, birds., raccoons, pigeons, and more.
Some of the Best Benefits of Professional Pest Control Include:
---
It is effective: DIY pest control is often a waste of time, energy, and money. Pest management experts have plenty of experience treating infestations just like yours, and often back their services with satisfaction guarantees.
It limits property damage: Pests can wreak havoc on your home if they aren't effectively treated right away. Rockville pest control pros take swift action in treating your home and know how to treat your infestation without causing more property damage.
It protects your health: Pests infestations can put your health at serious risk thanks to the many different diseases and types of bacteria that pests carry and spread. Professional pest control can eliminate your infestation and restore health and safety to your home.
At Enviro-Tech® Pest Services, we believe everyone deserves to have a safe and healthy home, free of pests that can cause harm and property damage. When you turn to us for pest control in Rockville, you can rest assured that we will create a customized treatment plan and use sustainable products to flush pests from your home.
Our Guarantee
At Enviro-Tech® Pest Services in Maryland, we stand behind the quality of our work, which is why we back every service with our guarantee. If for any reason you are unsatisfied with the results of our Enviro-Care Service, our exterminators in Rockville will repeat the service at absolutely no charge to you. If the problem persists after 30 days of our re-treatment, we will continue providing our service at absolutely no charge to you until you are satisfied with the results OR we will refund you one-half of your regular quarterly service payment. We are confident you won't ever need to take us up on this offer!
Call (800) 836-3089 to schedule pest control in Rockville, MD. We look forward to serving you!
Suggested Reading: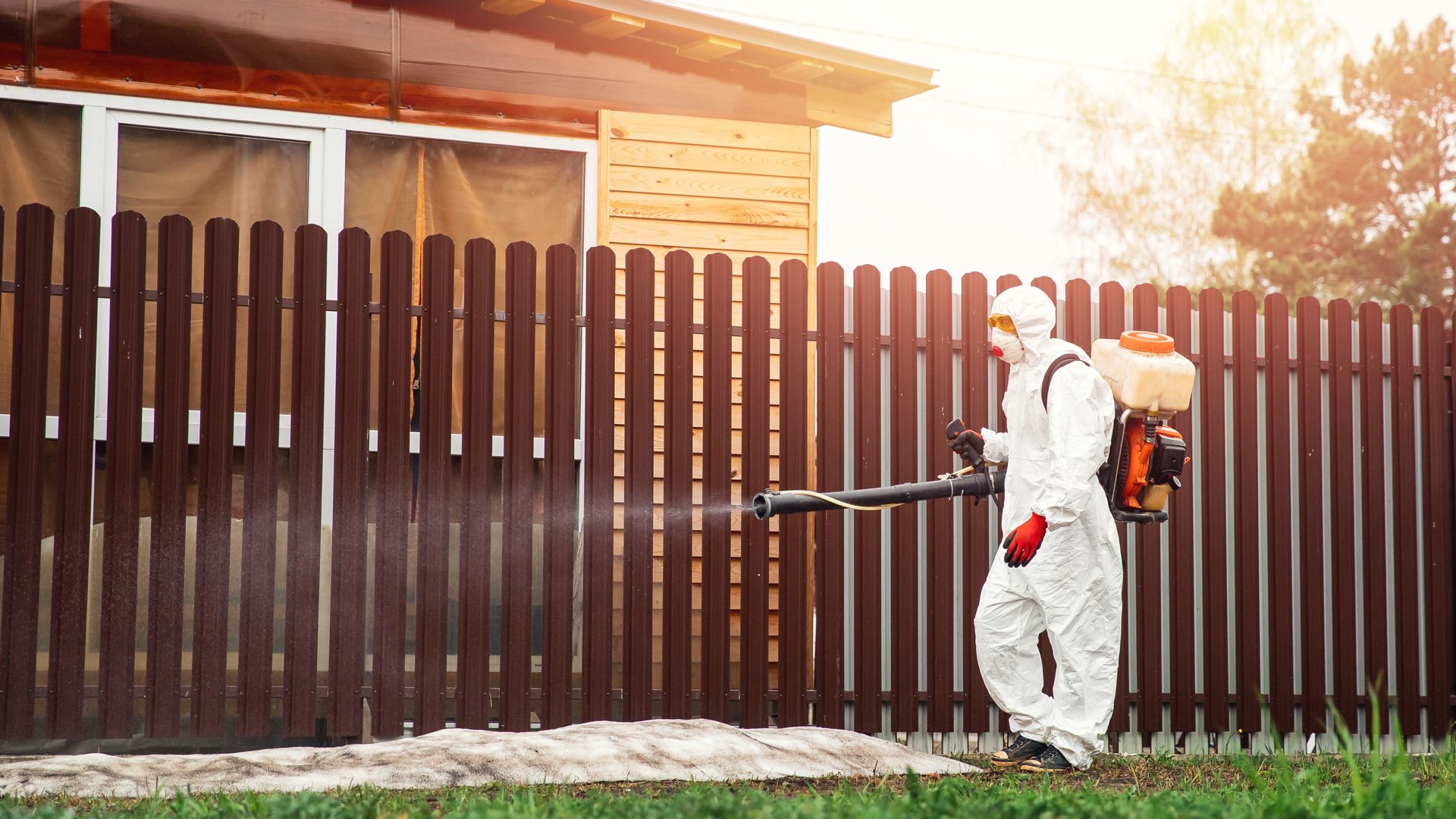 Enviro-Care Progam

Vector Guard Program

Our Enviro-Tech® Guarantee

Own an Enviro-Tech® Franchise